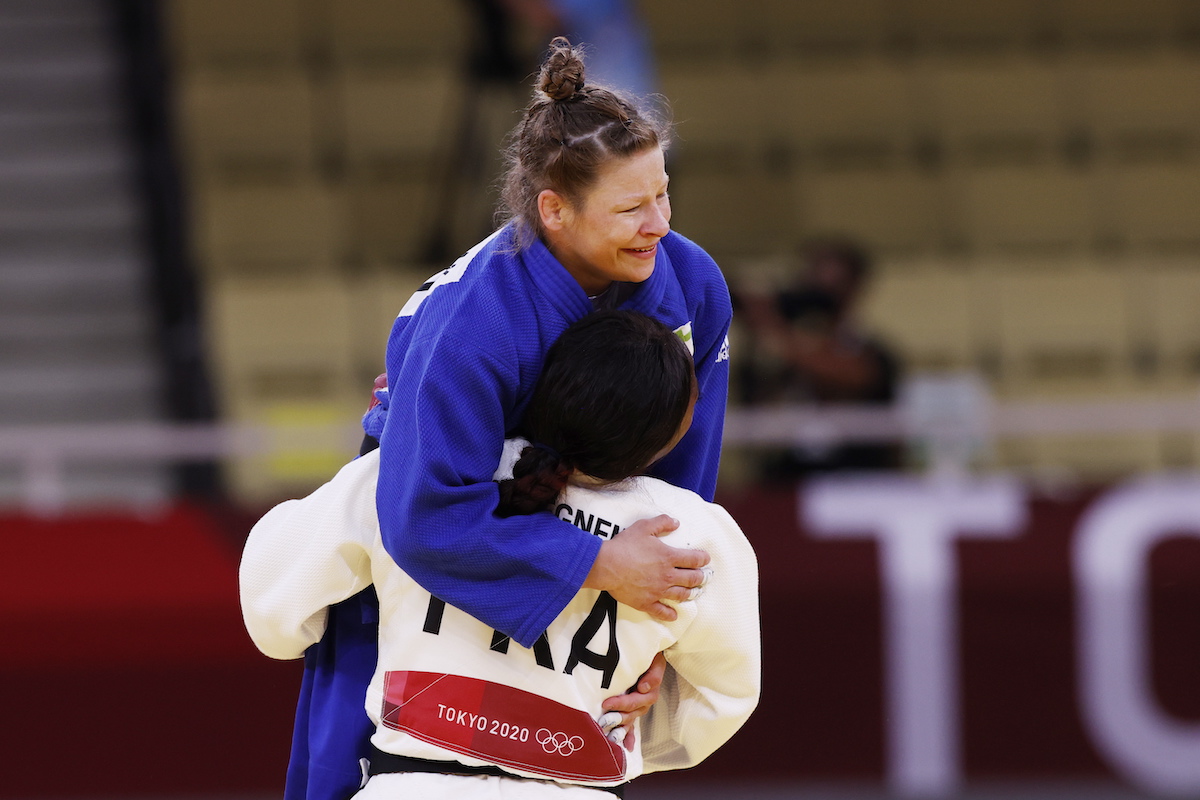 Clarisse Agbégnénou was Olympic champion in judo for the first time – but the attitude she showed, as soon as she won the final, will also go down in the records.
Five times world champion, plus two silver medals. Five World Cup medals for national teams. Four-time European champion, plus a bronze medal. Four medals in Europeans by national teams. The Olympic title was missing for Clarisse Agbégnénou, which reached the final in 2016, in Rio de Janeiro, but was defeated. Missing.
This Tuesday morning, in Tokyo, the French judoka got the gold medal in the -63kg category, by winning Tina Trstenjak by waza-ari, already in the "golden point" stage. Five years ago, in the previous edition of the Olympic Games, the final outcome had been reversed: Slovenian Tina had beaten Clarisse.
Despite being (very) used to winning the most important competitions, Clarisse joined the list of emotional athletes in the Olympic Games. cried, cried again and he couldn't even control his own body posture.
However, two gestures stood out. barely executed the waza-ari over her opponent, Clarisse was on the ground and five seconds later, and still on the ground, hugged the Slovenian woman. Twice. The last two Olympic champions were hugged on the ground.
The rules demand that the judokas get up and return to the starting position, so that the combat can be officially closed. And, when they greeted each other after this protocol, the French woman hugged her opponent twice and, in the middle, grabbed Tina by the legs and raised (literally) the defeated judoka, leaving the idea that the Slovenian is also top and that she also deserved the gold – a gesture of respect and recognition that left Tina herself somewhat moved.
to the newspaper Release, Clarisse Agbégnénou spoke about values ​​in sport and the friendship she has with Tina Trstenjak: "It's in these moments that you see that in sport there are values. We are fighting in the tatami, we all want the medal, but there are values. Tina is a friend. And I promised her that I will visit her in Slovenia soon so we can spend time together".

Nuno Teixeira, ZAP //