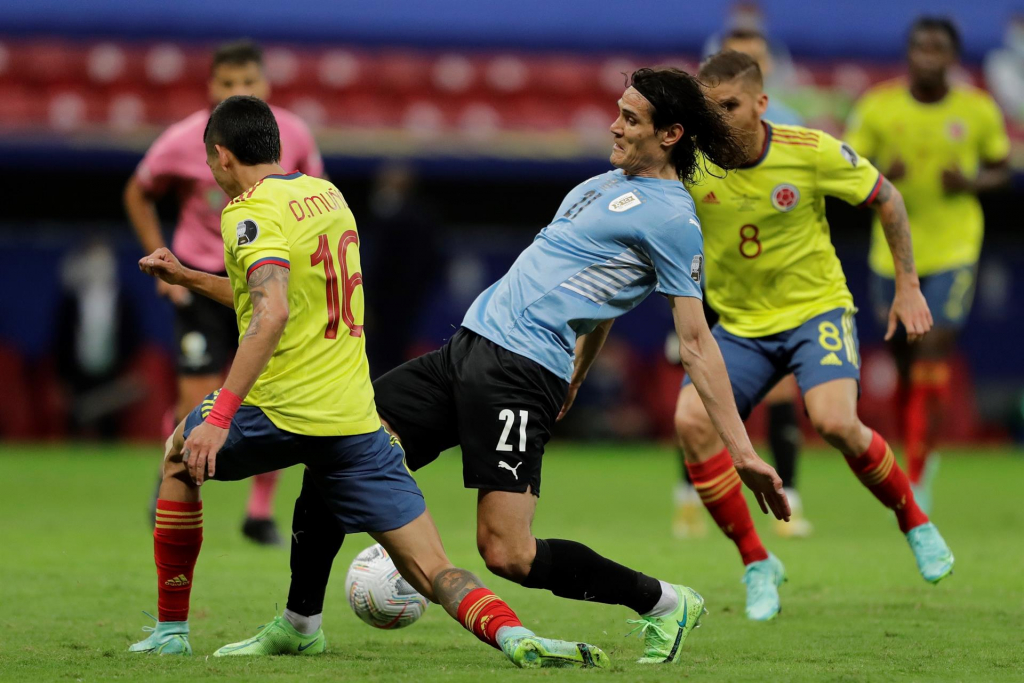 Now, the "Cafeteros" are waiting for the winner of Argentina x Ecuador, a game scheduled for the evening at 10 pm today, at Olímpico, in Goiânia, to meet their next opponent; Brazil and Peru face off on the other side of the key
EFE / Joedson Alves
Uruguay and Colombia faced each other in the quarterfinals of the Copa America

A Colombia hit the Uruguay in the penalty shootout after a 0-0 draw on Saturday night, 3, and qualified for the semifinal of the America Cup, in a match played at the Mané Garrincha Stadium, in Brasília. After a very well played game in regulation time, the team coached by Reinaldo Rueda got the better of the penalties, winning 4-2, with good defenses from Ospina. Now, the "Cafeteros" await the winner of Argentina x Ecuador, a game scheduled for the evening at 10 pm today, at Olímpico, in Goiânia, to meet your next opponent. The other semifinal will put Brazil and Peru, the finalists of the last edition, face to face.
Despite being busy, the first half of Uruguay x Colombia was well played in midfield, with few clear chances for the two teams. The Uruguayan team, as usual, bet a lot on their attacking duo formed by Edinson Cavani and Luis Suárez, creating their best plays on the right side. The Colombians, in turn, bothered goalkeeper Muslera with strikers Luis Díaz and Muriel – in one of the shots, the goalkeeper had to make an excellent intervention. Despite this, the score remained unchanged for the opening 45 minutes.
In the second stage, the confrontation became more open, with the two teams giving up spaces. On the Uruguayan side, Arrascaeta's approach to Cavani almost provided a goal, avoided by goalkeeper Ospina. Already the "Cafeteros" threatened with Borré, who crossed closed and almost surprised the opposing goalkeeper, Muriel, finishing outside, and Zapata, responsible for making Muslera practice beautiful defense. Still, the 0-0 persisted until the final whistle, taking the decision to penalties. In the free kicks, Colombia converted its four free kicks, while Uruguay ended up leaving the competition after losing to Giménez and Matías Viña.