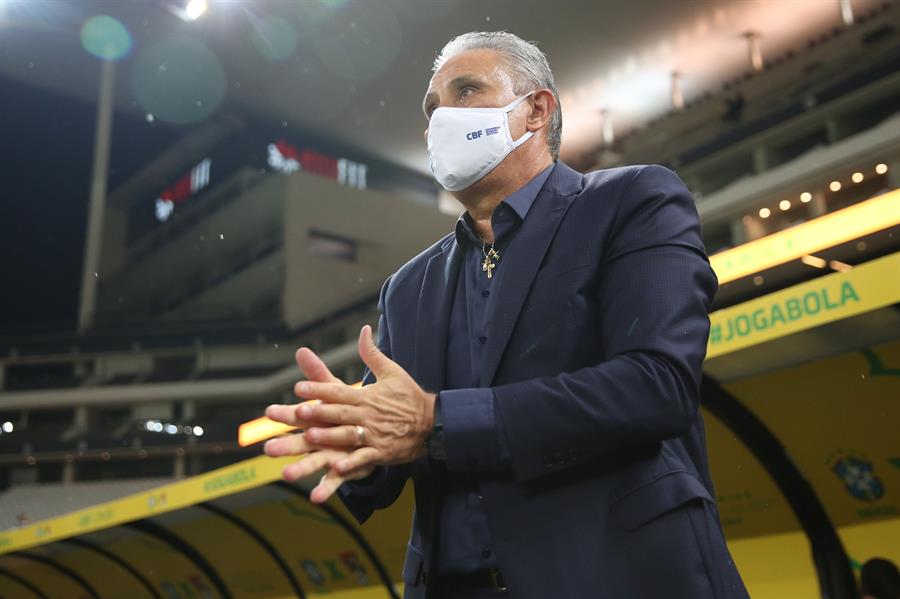 FIFA and Conmebol to discuss the possibility of postponing the March rounds due to the worsening of the Covid-19 pandemic in Latin America
Buda Mendes / FE
Brazilian team is not authorized to enter Colombia

The situation of the March rounds of the South American Qualifiers gives 2022 World Cup remains undefined and the game of Brazil against the Colombian national team, scheduled for the 26th, could be postponed. The Minister of Health of Colombia, Fernando Ruiz Gómez, considers that it is unlikely that the country will release the entry of Brazilians due to the coronavirus pandemic. "Today it would be very difficult to open any flight from Brazil. Any flight. There would be no way to justify the opening of a chartered flight in front of other populations that also have humanitarian situations in relation to Brazil. Epidemiology does not allow this ", justified Gómez in an interview with the local press. The Colombian minister argued that he considered it risky to allow the Brazilian delegation to enter the country mainly because of the Brazilian variant of the coronavirus, which is more contagious and more resistant to antibodies to the disease, according to a study carried out by Brazilian and UK.
"We have to close this door on commercial flights and make all this effort. Opening this possibility of chartered flight would be very worrying ", said the minister. The Colombian government has suspended flights from Brazil since the end of January to prevent the spread of the new virus mutation. Currently, most of the countries in the world have their borders closed to the entry of Brazilians. With this ban, last month, the Brazilian men's team of basketball had his entry vetoed in Cali to play two rounds of the AmeriCup, a kind of America Cup. The team would face Panama and Paraguay on February 21 and 22, respectively.
On that occasion, the Colombian Department of Epidemiology sent a statement to the Brazilian Basketball Confederation (CBB) to explain the situation. "In 2021, we issued resolution number 080 of preventive measures and sanitary control for passengers from Brazil due to the new coronavirus. Considering the current pandemic situation and the emergence of a variant in Brazil with a different clinical and epidemiological behavior, and to safeguard the right to health, they will not be able to enter the country ", said the note signed by the entity's director, Julián Niño.
This Saturday, 06, the president of Fifa, Gianni Infantino, and the Conmebol Council should define, in a virtual meeting, a solution for the rejection of European clubs in giving up their athletes for the matches of the South American Qualifiers of the Cup of Qatar in March. The coach's team Tite is the leader of the competition, with four wins in four rounds. Colombia appears in seventh place, with four points won.
* With information from Estadão Content