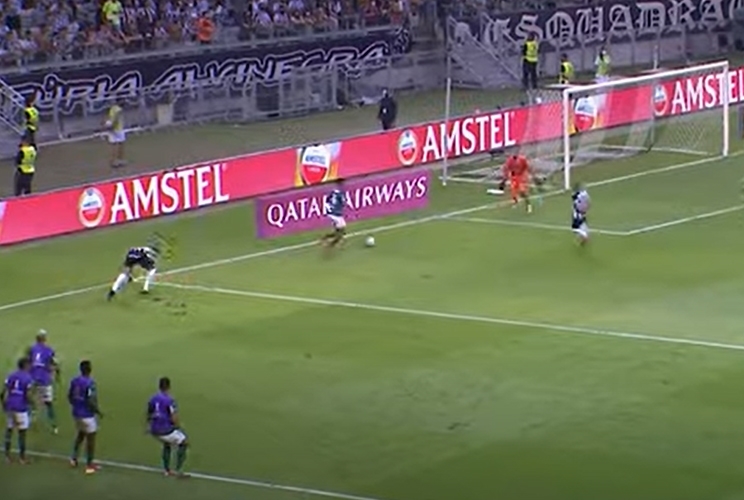 In a statement, the chairman of the committee of the South American entity considered the requests of Rooster unfounded, who would like to invalidate the goal scored by forward Dudu and guarantee the result 1-0 or repeat the match against Alviverde paulista
Reproduction/ Youtube Conmebol
Palmeiras went to the Libertadores final after drawing 1-1 with Atlético-MG, at Mineirão

A Conmebol Disciplinary Committee decided on Tuesday, 5, to deny the request of the Atlético-MG from canceling to game against or palm trees, held last week, at Mineirão stadium, in Belo Horizonte, valid for the return of the semifinal of the Copa Libertadores da America. In a statement, the president of the commission of the South American entity, Eduardo Gross Brown, considered unfounded the requirements of Galo, who would like to invalidate the goal scored by forward Dudu and guarantee the result of 1-0 for the Minas Gerais team or repeat the match against Alviverde São Paulo. Thus, Verdão is assured in the final of the competition, against Flamengo, scheduled to take place on November 27, at the Estadio Centenário, in Montevideo, Uruguay.
Thus, Brown confirmed the final result of 1 to 1, who gave the classification to the team coached by Abel Ferreira thanks to the criterion of qualified goal away from home – at Allianz Parque, in the first leg, the game ended in a draw 0-0. Now, Atlético-MG has 24 hours to file an appeal with the Conmebol Appeal Committee. The Minas Gerais club understands that it was harmed in the goal of Palmeiras, since the striker Deyverson, reserve of the São Paulo team, was on the field at the time the play was unfolding. He, however, did not participate in the bid nor hinder rivals on the field.
In the letter sent to Conmebol, Atlético-MG was based on the rule 3.9 of the Laws of the Game 21/22 of the International Board (IFAB). "If, after scoring a goal, the referee perceives that a substitute player of the team that scored it was in the field at that time, the referee must invalidate it and restart the game with a direct free kick, taken from the place where the extra person was". Last Wednesday, the organization released the referees' audios in the moves in which they analyze – and validate – the goals of the two teams. In them, Deyverson was cited, but not for the invasion of the countryside. The assistant (not identified by Conmebol) suggests to the Colombian referee Wilmar Roldán that he apply a yellow card to the striker from Palmeira for celebrating the goal towards the stands of Mineirão in provocation.