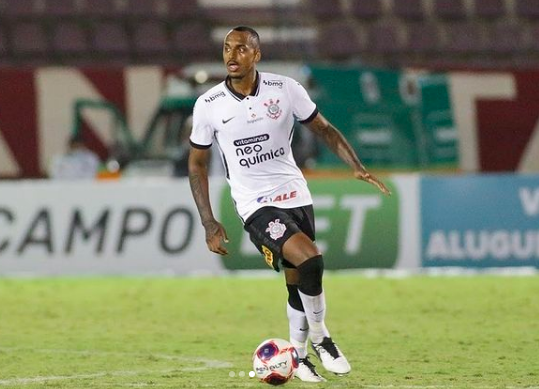 It is not yet known what caused the baby's death; fatality occurs months after the player reports his sister's death at age 14
Image: Reproduction/Instagram @raulgustavo99
Through Instagram, Raul Gustavo lamented the loss of his son at seven months of pregnancy

the defender of the Corinthians, Raul Gustavo, used social media this Thursday, 3, to share the loss of his son Ravi, who was still unborn. The athlete's girlfriend, Sintya, was in the seventh month of pregnancy, but the baby died during the night of Wednesday, 2. The information was confirmed by the player's press office, who stated that it is still unknown what caused the fatality. Through Instagram, Raul Gustavo lamented the loss. "Help me and strengthen me, my Father. Everything has a purpose, and I don't understand it now, but You know and I believe. My eternal Ravi, daddy didn't even know you and he's already loved you unconditionally", registered in the publication.
Chosen to be the child's godfather, Daniel de Paiva also spoke about the early departure. "Raul and Sintya, you gave me the gift of being able to be Ravi's godfather, and that I'll take forever. We got a little angel in heaven who didn't even want to set foot in this world where people value hate and devalue love," he said. In addition, he also comforted the player and his girlfriend. "My puppy, count on me for whatever comes, I'm sure the victory is certain. Only daddy in heaven has an explanation for everything, let's deliver it into his hands. Comadre, you have gained a family. I wanted to be close to you to hug you, but I send my energy to you from afar", he concluded.
Recently, Raul Gustavo had already faced another big loss. At 14, the athlete's sister died in a car accident in July of last year. In the derby against Santos in April, the player wore a shirt with his sister's photo printed on it and scored his first goal as a professional in the helm. "Unforgettable night, I have no words to describe what I'm feeling. Fabíola, this goal is yours, my black girl. I love you", he said at the time.