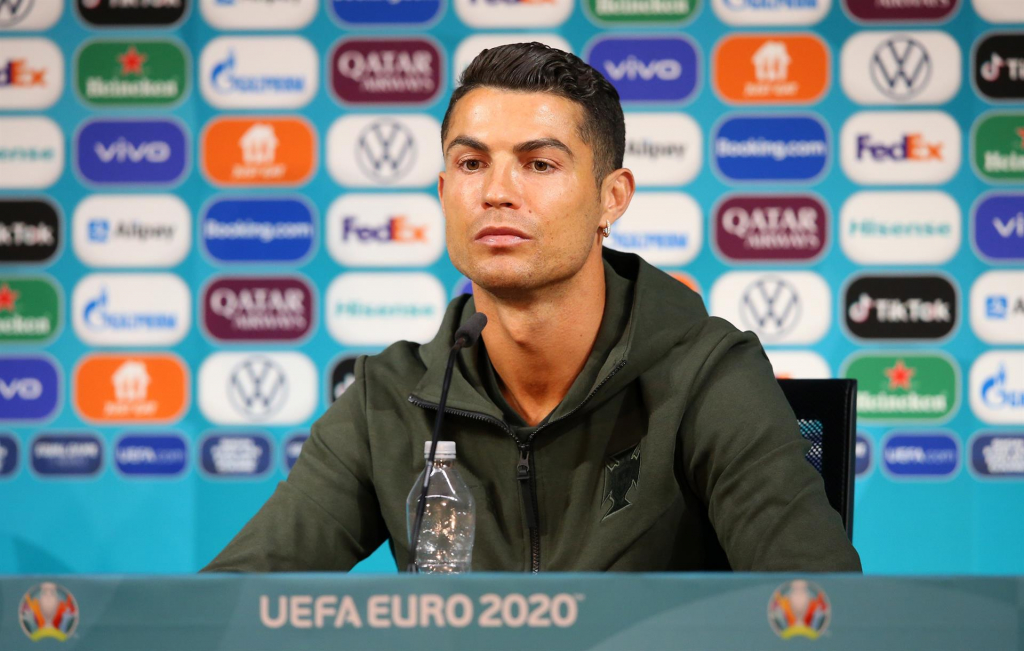 Las Vegas court ruled that US defense decision was based on leaked and stolen documents
EFE/EPA/UEFA
Cristiano Ronaldo was accused in 2009 by an American

A federal court in Las Vegas, in USA, recommended this Thursday, 7 the filing of the civil suit filed by the American Kathryn Mayorga against Cristiano Ronaldo. The Portuguese player is accused of rape and, due to the case, it was even the target of protest in its re-release in the Manchester United, some weeks ago. Nevada State Judge Daniel Albregts ruled in the ruling that Mayorga's lawyers were based on leaked and stolen documents, as well as private communications between Cristiano Ronaldo and his defense. "Rejecting Mayorga's case for her attorney's misconduct is a hard result," Albregts wrote in his recommendation to US District Judge Jennifer Dorsey. "But it is, unfortunately, the only appropriate sanction to guarantee the integrity of the judicial process." Mayorga was represented in the case by attorney Leslie Mark Stovall. According to the magistrate, he "acted in bad faith to the detriment of his client and his profession."
In an interview with English TV Eurosport, the lawyer of the Portuguese ace celebrated the decision. "We are pleased to see that the court has reviewed this matter and has shown a willingness to apply the law to the facts, recommending that the civil case against Ronaldo be dropped," said Peter Christiansen. Mayorga's lawyers now have 14 days to appeal this decision, the second against her. It is worth remembering that the criminal case filed against Cristiano Ronaldo had already been filed. The case, however, never went to trial, as both parties reached an extrajudicial agreement worth just over 300,000 euros (R$1.9 million at the current price). However, in 2018, Mayorga again denounced the player in the United States, assuring that she was "mentally incapacitated" when accepting the agreement and that she also did so under duress.
Recently, the English newspaper Mirror revealed that the model required a new indemnity of more than 60 million euros (about R$420 million) The amount would be the sum of 20.7 million euros (R$134 million) for the "past pain and suffering", plus 18 million (R$116 million) for "future pain and suffering" and 18 million (R$116 million) for punitive damages. The amount would also include lawyers' fees and legal expenses, which reach 2.8 million euros (R$ 18 million). The alleged rape case happened on June 12, 2009. At the time, Mayorga claims that Cristiano Ronaldo invited her to his coverage at the Palms hotel, in Las Vegas. Inside the room, the player would have offered a shirt and shorts for her to enter a jacuzzi. At that moment, according to her, the athlete would have attacked her.
The prosecution says Cristiano Ronaldo would have asked the girl to perform oral sex on him and, with the refusal, he would have taken her to a room and raped her. Then, according to the prosecution, the Portuguese would have offered the amount for Mayorga to remain silent and that she would have signed a contract to sign the agreement. In 2018, the subject was published by the German magazine Der Spiegel. In the same week, on Instagram, Cristiano Ronaldo claimed that the woman's version was a lie. "What was published is 'fake news', they want to promote themselves using my name. It's normal, they want to become famous with my name, it's part of my job, but I'm a happy man, and that's okay", he pointed out at the time.
*With information from Estadão Content