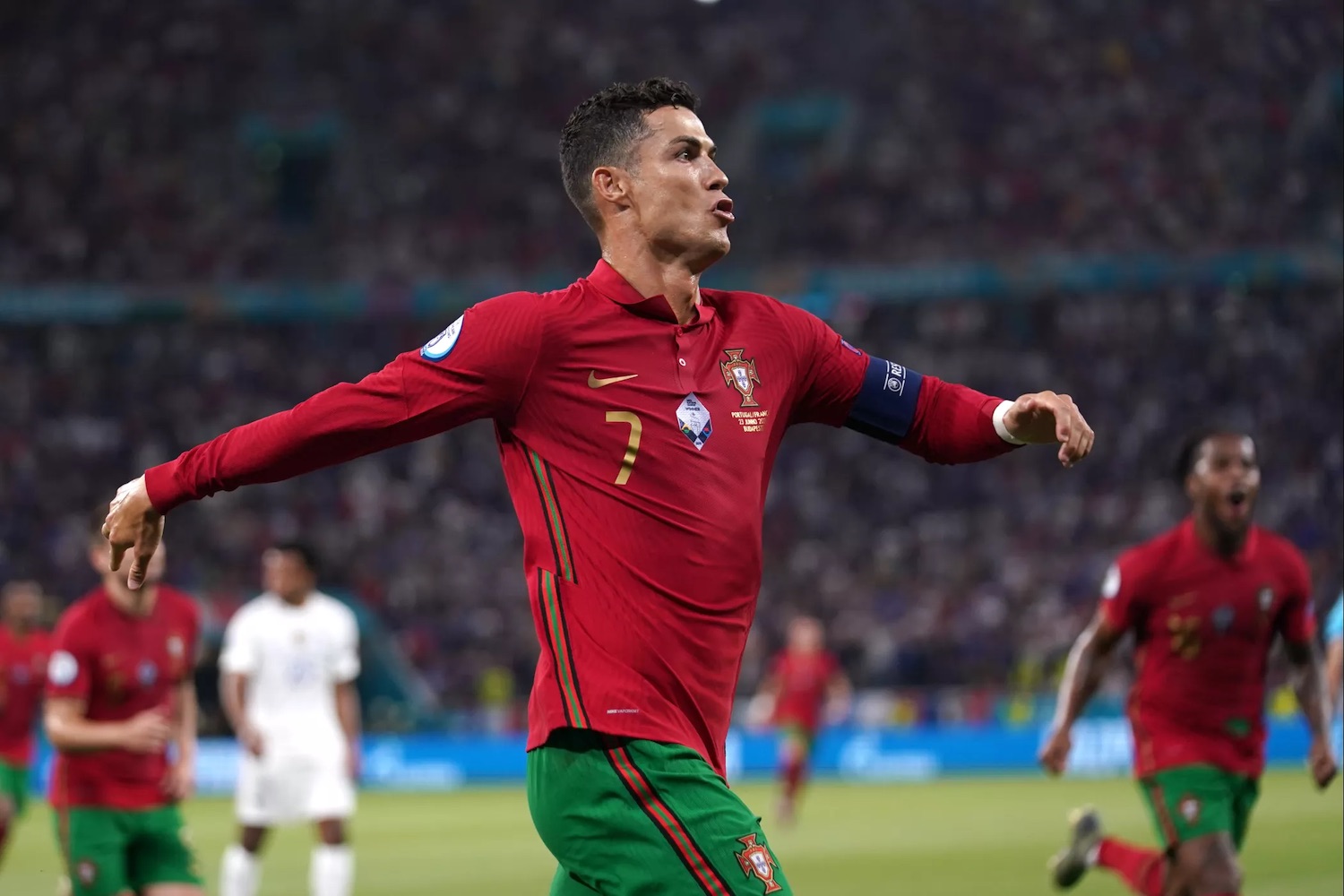 Cristiano Ronaldo was released this Thursday from the work of the Portuguese football team, after seeing a yellow card in the game against the Republic of Ireland, which prevents him from playing against Azerbaijan, in qualifying for the Mundial2022.
"Cristiano Ronaldo was released from the national team stage this Thursday. The yellow card seen against Ireland, being the second in this stage of qualification, forces them to comply an official punishment game, what will happen against Azerbaijan", says the Portuguese Football Federation in a statement.
The striker, who was still this Thursday in the group of players who carried out recovery work at the hotel, will thus miss a visit to Azerbaijan, in addition to a private with Qatar.
On Wednesday, the captain of the 'quinas' team isolated himself as the world's top scorer of goals for national teams, reaching 111, leaving behind the Iranian Ali Daei (109).
At Estádio Algarve, in Faro, the Manchester United striker missed a penalty on 15 minutes, but appeared in the final stretch of the match to score the goals that dictated the Portuguese triumph, at 89 and 90+6, in response to the opening goal of the match. Irish defense Egan, at 45.
Portugal occupies the leadership of group A, with 10 points, three more than Serbia, which has not played yet, while Luxembourg, who beat Azerbaijan 2-1, is third with six, followed by the Irish and Azerbaijani, without any added points.
On Saturday, the Portuguese will face Qatar, in a friendly scheduled for Debrecen, Hungary, returning to qualifying on Tuesday, with Azerbaijan, in Baku, in a game of the fifth round.