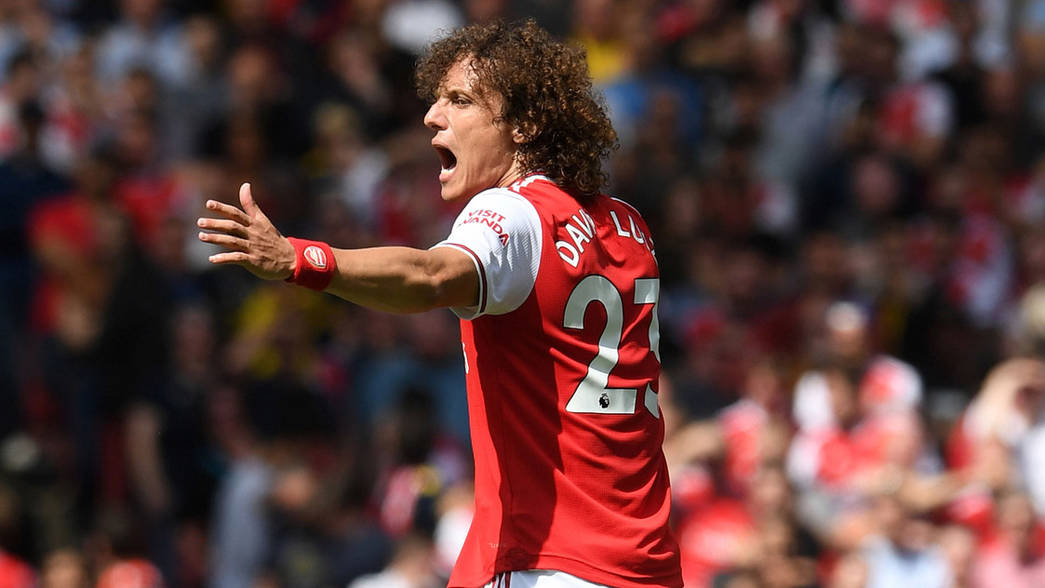 The Brazilian press writes that David Luiz wants to wear the Benfica shirt again. The Brazilian is available to sign at no cost after finishing his contract with Arsenal.
David Luiz has ended contract with Arsenal and is available to sign at no cost for any club. Returning to a home where he was once happy is not an option the Brazilian central defender will rule out.
The Brazilian press is speculating on the fate of the international from Brazil, with the Lance to write that "David Luiz has the desire to wear the Benfica shirt again, in Portugal".
Still in May of last year, the possibility of returning to Estádio da Luz was considered by the player himself.
David Luiz confirmed the existence of contacts with the direction of Luís Filipe Vieira, noting that "putting on Benfica's shirt again and entering the Luz stadium will be worth much more than many trophies" he has already won.
The 34-year-old defender is also associated with Flamengo, but the direction of the club has already assured that it has no plans to open any negotiations.
"The biggest obstacle is the player's high salary. Even without the need to spend on the purchase of economic rights, the club would not be able to offer an amount close to what the defender receives in Europe", explains the newspaper Lance. "Another issue that makes the arrival of David Luiz unfeasible is the attempt by the Board to reduce the average age of the team."
Looking to cut costs, Benfica will hardly advance to the hiring of David Luiz, unless the player is willing to a big reduction of his salary.
David Luiz has dual Portuguese nationality after spending four and a half years in Lisbon, working for SL Benfica.

Daniel Costa, ZAP //