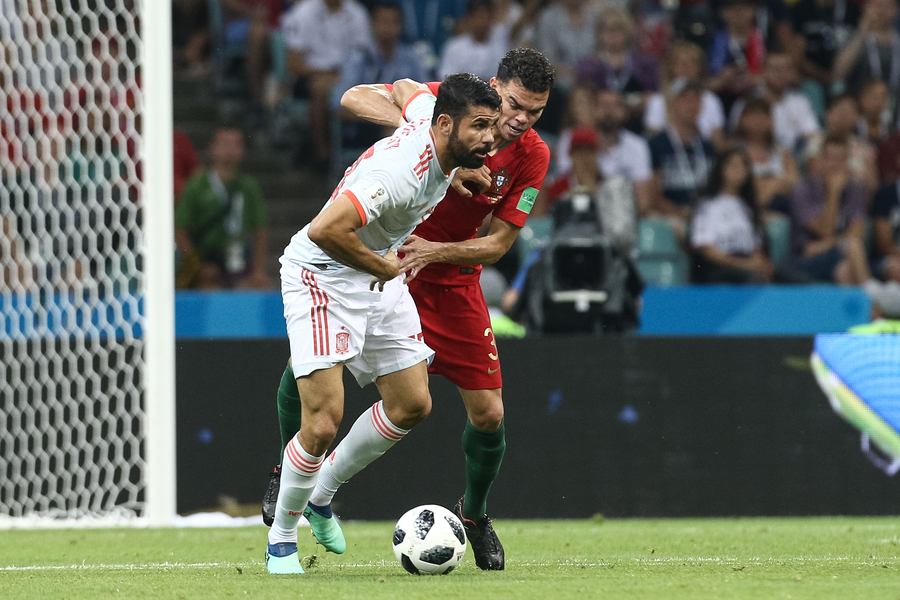 There is interest from Turkey and England but the striker's priority will be Lisbon. Diego Costa has not played for over half a year.
Once one of the most fearsome strikers in football, Diego Costa he's been out of action for over half a year and doesn't know where he's going to play (and if he's going to play) next season. The forward took the field for the last time, on December 22 of last year, when he entered near the end of Real Sociedad-Atlético de Madrid.
The Spanish international has seen his name constantly associated with the Benfica. The newspaper As wrote on Wednesday that the player has been training alone for the past few weeks because he has the goal of getting back to a good european club, at 32 years old.
The former forward of Penafiel and Sporting de Braga should have as a priority return to Portugal, this time to play at Estádio da Luz. However, the concrete (and financially superior) proposal comes from Turkey, por parte do Beşiktaş.
The Spanish sports daily adds that Benfica is interested, has reached an agreement with the player, but there is no proposal because it is not yet known if Benfica will play in the Champions League in the new season – the budget depends a lot on this qualification. Even so, the athlete's "first option" is really the Lisbon emblem.
The Brazilian-born forward can also head for England. The portal Torcedores.com informs that the Arsenal wants to rely on the footballer. The director of Arsenal has spoken several times with Jorge Mendes, Diego Costa's manager. Newcastle e Tottenham (by Nuno Espírito Santo) would also be interested in the player.
In relation to salaries, the attacker intends to receive four million euros a year, plus two million as a signature bonus, with a contract until 2023.
In the last four years, since leaving Chelsea to return to Atlético Madrid, Diego Costa has scored a total of 19 goals – an average of less than five goals per season. But he only played until December, last season.

Nuno Teixeira, ZAP //