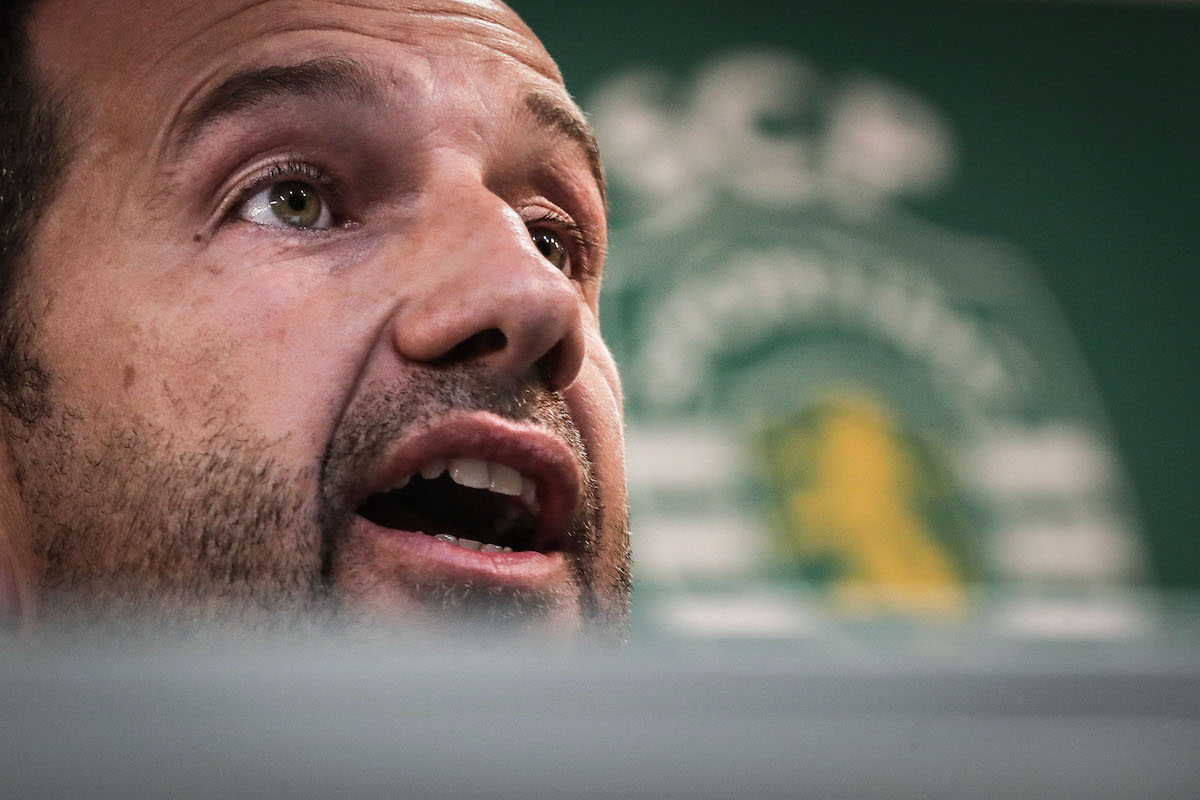 The Disciplinary Council (CD) of the Portuguese Football Federation (FPF) applied this Tuesday, a 45-day suspension punishment to the president of Sporting.
The punishment is aimed at the press conference given by Frederico Varandas after the game with FC Porto (2-2), of the fourth round of the I League, in which the Leon leader left criticism of the referee of Luís Godinho, who reversed a penalty in favor of the Lisbon club after the indication of the VAR .
"Today, Sporting is sad because they lost two points. I think Portuguese football is also sad because you insist on not changing. (…) This same move, this possible penalty, do you know when it was reversed at Estádio do Dragão or in Luz? Never, "said Varandas in October last year.
"Unfortunately, in Portugal, to win only on merit is very difficult. In football even more. It doesn't matter if the person was caught in wiretapping, if he has legal proceedings, it does matter if he has power, if he won and then everyone pays homage"He declared.
"Sporting gives all the support to the referee president, but he has already said this three times: if the soldiers are no good, they lean against each other. And if we look well, there is a common denominator many times. There are values ​​that Sporting does not give up. We will not do what we did, we will not play dirty. But if we have to shout, we will shout loudly. Whatever it takes, we will win in our own way ", he added.
In addition to the 45 days of suspension, the president of Sporting will also have to pay a monetary fine of 7650 euros, advances the online newspaper Observador, adding that another case is still going on against Varandas, also for his statements against the same referee at the end of the game in Famalicão.
This Tuesday, after Sporting's victory against Gil Vicente, who managed to turn the game around in the last ten minutes of the match, Varandas gave statements to Sporting TV to leave a message directed "inside".
"It was a very important victory, we are very happy with the place that Sporting now occupies, but we also know that there are still 48 points up for grabs. We are 11 points ahead of the place that gives direct access to the Champions League, it is very positive, but we have not won anything. And if strength is a very important quality to achieve victory, intelligence is even more ", he said.
"I would like to appeal to all Sporting, members and supporters: Sporting must always respect their rivals, have a lot of strength on and off the pitch. It is a historical mistake not to do so. "
"Arrogance, boasting, is halfway to defeat and an extra vitamin for our rivals. Sporting must continue as they have done so far, concentrating only on Sporting. Only Sporting matters: serious, competent, relentless on the pitch and with the humility of the giants ", he concluded.

ZAP //