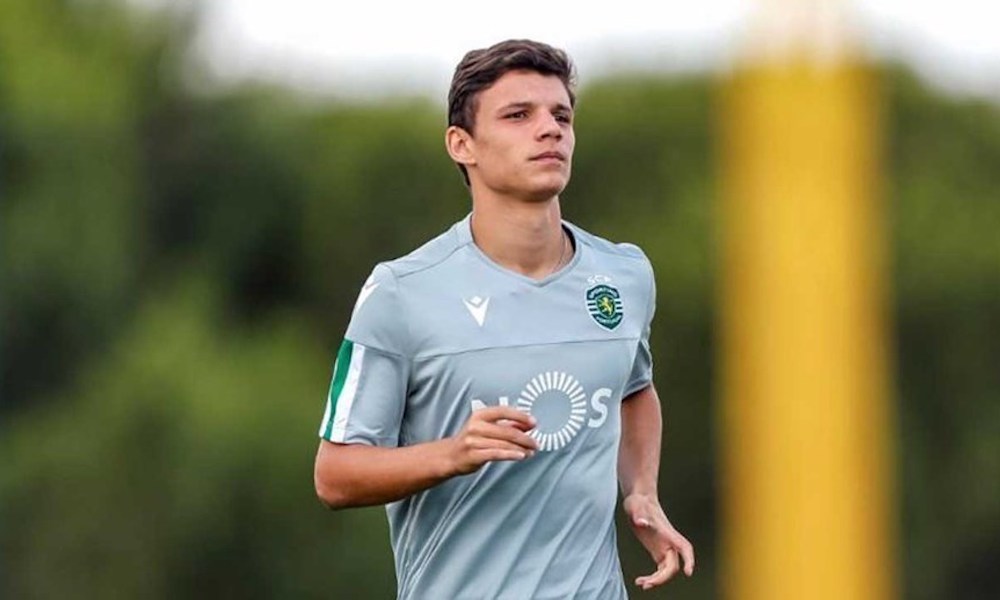 A top international scout considers that Eduardo Quaresma does not have what it takes to succeed at the highest level. Speaking to ZAP, the scout argues that it lacks physical qualities.
Eduardo Quaresma is considered one of the main talents of the sportinguista academy. A young international for Portugal from the under-16s to the under-19s, the central defender made his senior debut for Sporting last season, with Rúben Amorim at the helm.
This year, the 19-year-old have not had many opportunities to show his true worth, having played just 73 minutes for the league and one game for the League Cup. Even so, Amorim does not rule out his services in the main team.
Despite being seen as a promise, some argue that the central does not have what it takes to succeed at the highest level. ZAP spoke to the scout of a top international club that, for privacy reasons, was unable to reveal its identity. Through Twitter, under the name "The Scout Issue", Shares his vision of some of the talents of world football.
In a recent tweet, which exposed a list of promising young people, the scout gave the guarantee that "Most of them will not reach the highest level". Among the players mentioned was Eduardo Quaresma.
"The only thing these players have in common is that they are young and 'play' in decent teams," wrote the scout.
Asked about the reasons that lead him to consider that Eduardo Quaresma does not have what it takes to succeed, the scout suggested that although the center is "one of the best on the list", he does not have physical qualities for top football.
"Eduardo is OK. In fact, it is one of the best on the list, "The Scout Issue told ZAP. "But like most of the players on the list, it lacks a little bit of physical qualities to the top level. He is smart, has a decent speed and is good with the ball, which makes up for it, but it is still a setback ".
"Rúben Dias, for example, is not the best with the ball, nor is he super dynamic, but he has very good physical attributes. In modern football, especially for central defenders, these things are becoming increasingly important", He added, still giving the example of the ex -imaranense Edmond Tapsoba, who now plays for Bayer Leverkusen.
In the summer of last year, Sporting CP closed the renewal of Eduardo Quaresma's contract until 2025. The young man now has a termination clause of 45 million euros. He was chased by Milan, Inter, Atlético de Madrid and RB Leipzig. Sporting rejected a proposal to 10 million euros by the player.
He was nominated for the Golden Boy award in 2020, a trophy presented by the Italian newspaper Tuttosport and which distinguishes the best young player today.

Daniel Costa, ZAP //