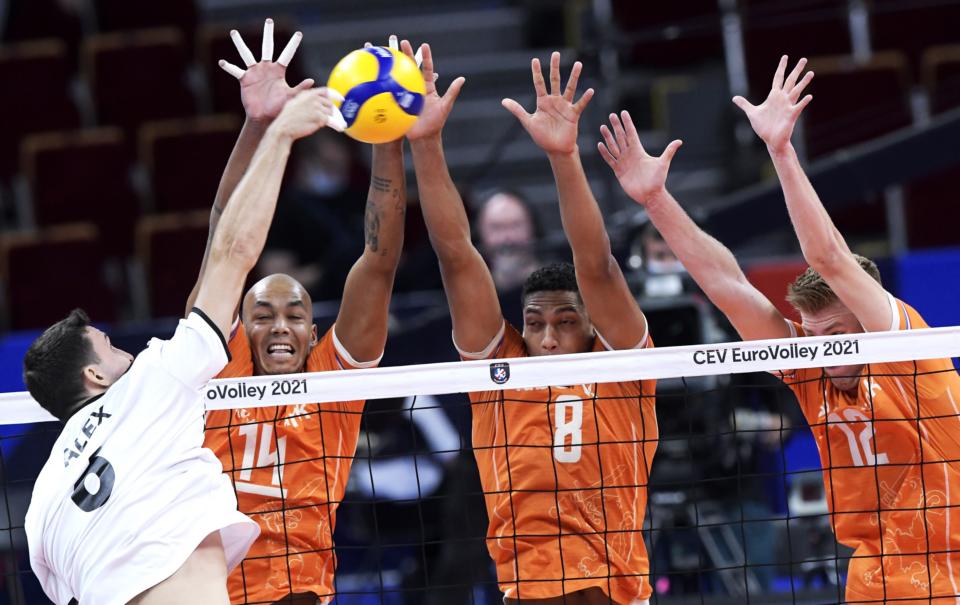 The Portuguese national team came very close to being present in the quarter-finals for the first time. France, Olympic champion last month, did not pass the round of 16, in a final round that ended with… 34-32.
Portugal won't be among the top eight teams in volleyball from Europe. The Portuguese national team came very close to reaching the quarter-finals for the first time.
end of EuroVolley but lost by 3-2 against the Netherlands, this Sunday.
Em Gdańsk, on Poland, there was one of the most exciting duels of this European. On the field were the winners of Group C – who were ahead of the Russia – and the
classified quarters of Group A, where Portugal had won two games, against Belgium and Greece.
The team led by Hugo Silva countered the favoritism of opponents in the first partial, winning 25-22, with a third of the Portuguese points being authored by
of the veteran Hugo Gaspar.
The Netherlands responded with a victory for the same result and came around in the third round (26-24). Portugal didn't shake, then won by 25-20, with
Filip Cveticanin featured in the attack.
And, therefore, it was necessary to play the fifth and decisive set, where Portugal lost by the smallest margin (15-13), after 2h21m of volleyball.
The biggest surprise came late this Monday afternoon. THE France, Olympic champion in Tokyo just over a month ago, also didn't make it past the round of 16 of the
European, losing by 3-0 against Czech Republic, in Ostrava.
Playing at home, the Czechs won 25-22, 25-19 and some incredible 34-32. It was an "unbreathable" endgame, according to L'Équipe newspaper.
The same sports diary justifies this defeat with fatigue. France, in addition to having played as many games as possible at the Olympic Games, has also arrived
to the final days of League of Nations (third place). Were 33 games from May to September.
Netherlands-Serbia, Poland-Russia, Italy-Germany and Czech Republic-Slovenia are the quarter-final matches of EuroVolley, between Tuesday and Wednesday.

Nuno Teixeira, ZAP //