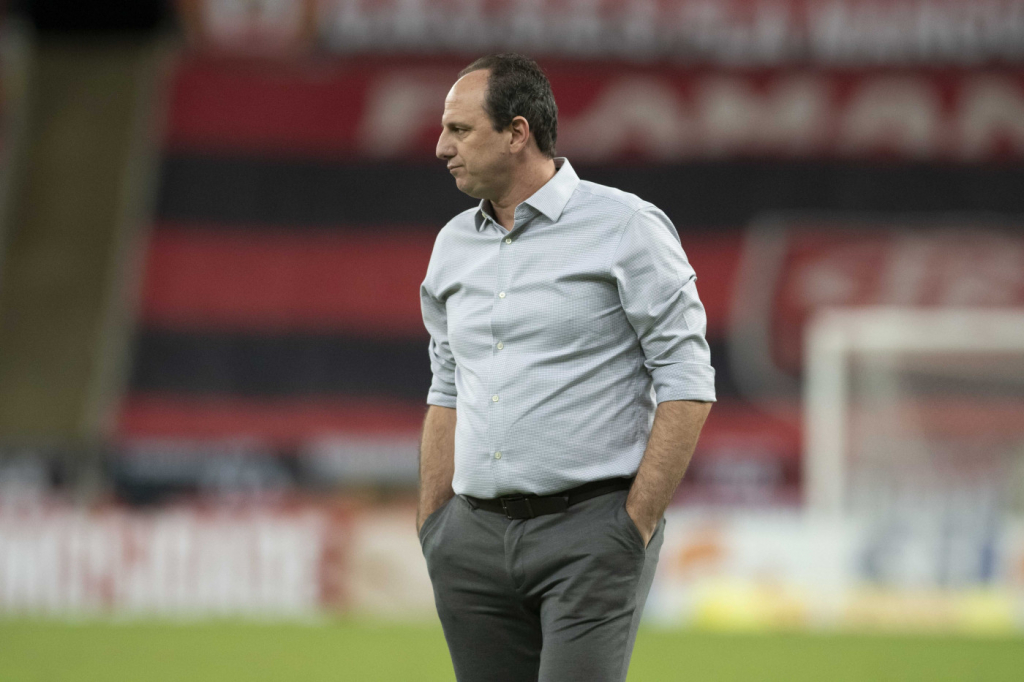 In a conversation with the announcer Nilson Cesar, shown during the program 'Canelada', on the night of last Tuesday, 13th, the coach revealed what his career intentions are for the near future.
Photo: CELSO PUPO/FOTOArena/ESTADÃO CONTENT
Rogério Ceni was fired by Flamengo and is without a club

The storyteller Nilson Cesar, do Pan Youth Group, showed a message he received from the coach Rogerio Ceni, fired from Flamengo last weekend after a bad start in the Brazilian Championship 2021 and internal problems with the Rubro-Negro board. In the conversation with the announcer, shown during the program "Ribbon", on the night of last Tuesday, 13, the coach spoke about his near future, indicating that he will go on a sabbatical period, without training any team. "Hi, Nilson. How are you? I'm trying to sort everything out here first, but I'm thinking about getting some rest. I haven't stopped working since December 2017", wrote the "Mito".
Rogério Ceni started his career as a coach in 2017, taking charge of São Paulo, a club where he was an idol for more than two decades. After a semester's work, the coach closed with Fortaleza, where he trained from 2018 to 2020, having a quick spell at Cruzeiro in the period. Last year, he abandoned the Leão do Pici project and accepted the challenge of training Flamengo. At Rubro-Negro Carioca, he even won three titles (Brasileirão, Supercopa do Brasil and Carioca), but he never convinced a good part of the Flamengo fans. The club, in turn, ended up closing with Renato Gaúcho until the end of the season.
Watch the video below: