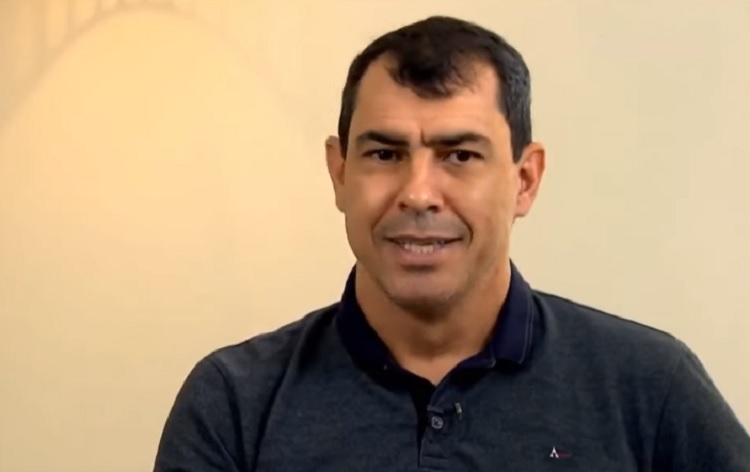 The coach hinted that the conversations are at an advanced stage, even talking about the recently announced reinforcements from Peixe
reproduction
Fábio Carille landed at Guarulhos Airport this Tuesday, 7

Fabio Carille landed in Guarulhos international airport, in São Paulo, this Tuesday, after ending his visit to the Al-Ittihad, in Saudi Arabia. In a conversation with the press, the coach confirmed that he is negotiating with the Santos, a club that has been without a coach since the resignation of Fernando Diniz. "I just talked to my manager. There is, indeed, a conversation with President Rueda, but everything is very new. I'm going to meet with people who take care of my career to better deal with all of this", said the coach, in an interview with Grupo Globo.
Carille hinted that the talks are at an advanced stage, even talking about the recently announced Santos reinforcements. "It's a club that has grown stronger in recent days, with Tardelli, Baptistão, and defender Velásquez arriving. I glanced at the airport about all this when I saw the possibility that existed. It's about arriving and doing a great job with everyone's understanding so that Santos improves", said the coach, who had a successful spell at the Corinthians, where he won the 2017 Brasileirão and won the third championship in Paulistão.
At the time, Carille stood out for making the Corinthians team defensively strong. The coach, however, stated that strengthening the marking is not his only characteristic. "My work this year at Ittihad is different. Corinthians' numbers show something different, especially in 2018, when it was a team that proposed, which had the ball at its feet. It's about detecting as soon as possible the team that goes to work to learn how to get the best features from the cast", he pointed out.