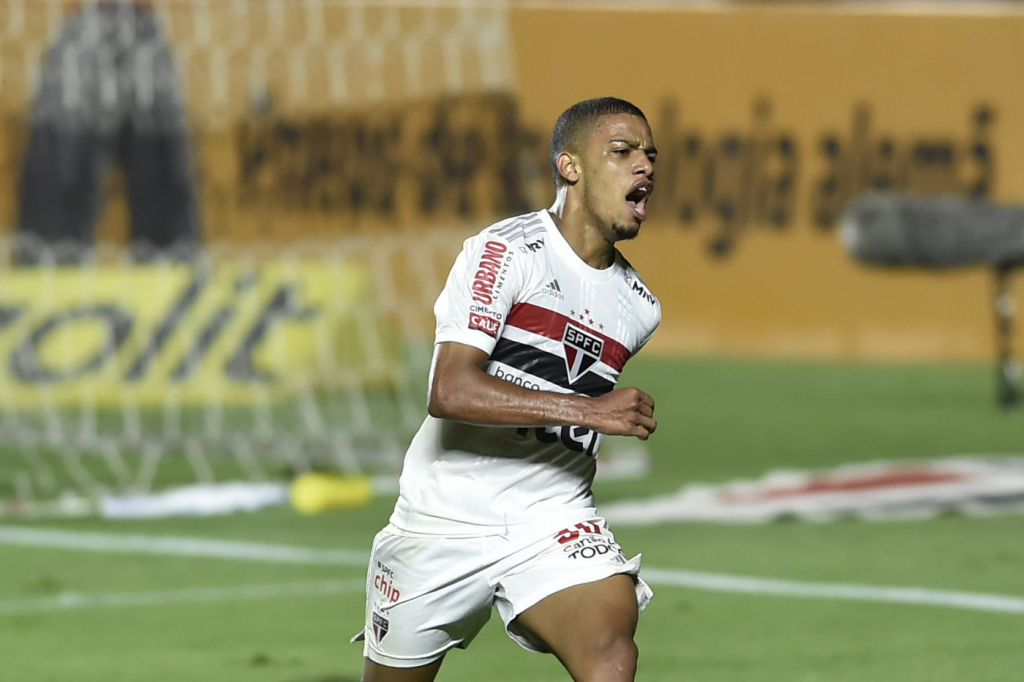 The manager of the American team, Gerard Nijkamp, ​​explained how he convinced the young man to change the three-time champion of the World Cup and the Libertadores for the unknown American team
Photo: MAURO HORITA / ESTADÃO CONTEÚDO
Brenner celebrating goal with the shirt of São Paulo

The striker Brenner surprised to accept the proposal of the FC Cincinnati, from the United States, and leave the Sao Paulo, club in which it was revealed and was standing out this season. On Tuesday, 9, the manager of the American team, Gerard Nijkamp, ​​explained how he convinced the young man to change the three-time champion of the World Cup and Libertadores for the unknown American team.
"We can be a bridge to Europe. In the past, there were many opportunities for great Brazilian talent to go directly there, but we took this opportunity at the right time to bring Brenner to our club, "said the FC Cincinatti manager, who praised Brenner's football. It is an important addition for our team as we move into the next year, but also for future seasons. Despite his young age, he has already demonstrated his quality at the highest level in Brazil with São Paulo and has the potential to become a young talent in Major League Soccer. This change is proof of our property group's commitment to invest in young talent and bring winning football to Cincinnati, "he added.
Brenner, 21, was sold to the North American group for 15 million dollars (13 fixed + 2 subject to productivity), which is equivalent to about R $ 80 million. In addition, São Paulo took a percentage of the player, being able to profit even more from a future sale. The team's top scorer in the season, with 22 goals, Brenner left Tricolor without winning a title.