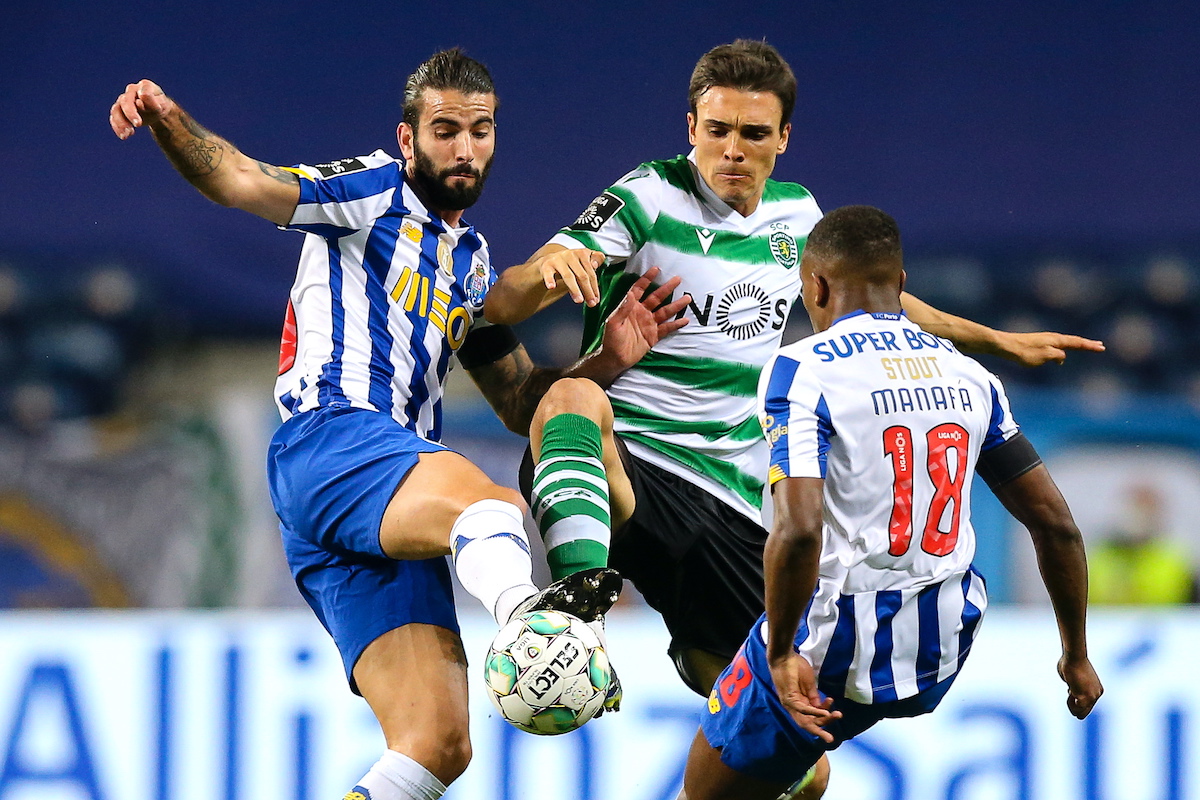 The blues and whites contest the use of João Palhinha after the player was suspended by adding five yellows in the League. FC Porto admits a legal battle.
FC Porto is prepared for take the Palhinha case to its final consequences. According to the newspaper Record, the 'dragons' are studying several legal mechanisms that could jeopardize the use of the player, after he saw the fifth yellow card in the League, in the game with Boavista, before the Classic against Benfica.
The fifth yellow card shown by Fábio Veríssimo in the game with Boavista generated a challenge and Sporting appealed the decision. The suspension would be annulled, allowing João Palhinha to play in the encounter with the 'incarnates'.
Now, the yellow seen by the player in Famalicão was considered, by the Disciplinary Council of the Portuguese Football Federation, as the 6th admonition of the season. Thus, João Palhinha will be available for the match with Farense, this Friday.
If the Portuguese international comes to be used in the game with the Algarve, FC Porto admits resorting to legal channels.
"It's one of the most surreal things, I don't remember anything like this, is a singularity that breaks all records. The yellow was poorly shown, it would be legitimate to remove the yellow from Palhinha, who instead of having five cards and serving a punishment, that yellow would not exist and would have four ", began the communication director of the FC Porto, Francisco J. Marques.
"The truth is that you don't punish but you take the opportunity to clean up. It is an attack on the sporting truth. This discredits, fixes it with TAD, fixes it with TAD's credibility, makes you want to laugh ", he shot.
Benfica had already submitted a participation to the Disciplinary Council (CD) for "investigation of alleged recourse to state courts and eventual irregular use / participation of a player".
The sportinguista leadership is not concerned and is confident in the decisions it has taken.
"João Palhinha played, because the court suspended the decision. It wasn't Sporting who decided and Matheus Nunes scored the goal, "the club's official source told the newspaper Record.
The responsible for the communication of the 'lions' also criticized the appeal of the Portuguese Football Federation to the unfavorable decision of the Arbitral Tribunal for Sport.
"They are perpetuating an injustice. It was very unfortunate. I do not understand that the Federation, League or clubs want to insist on a mistake and that they do not appreciate that a referee has had the courage to admit that he has made a mistake. Sporting did not discover a court to take this case, they just looked at the law ", said Miguel Braga.

Daniel Costa, ZAP //