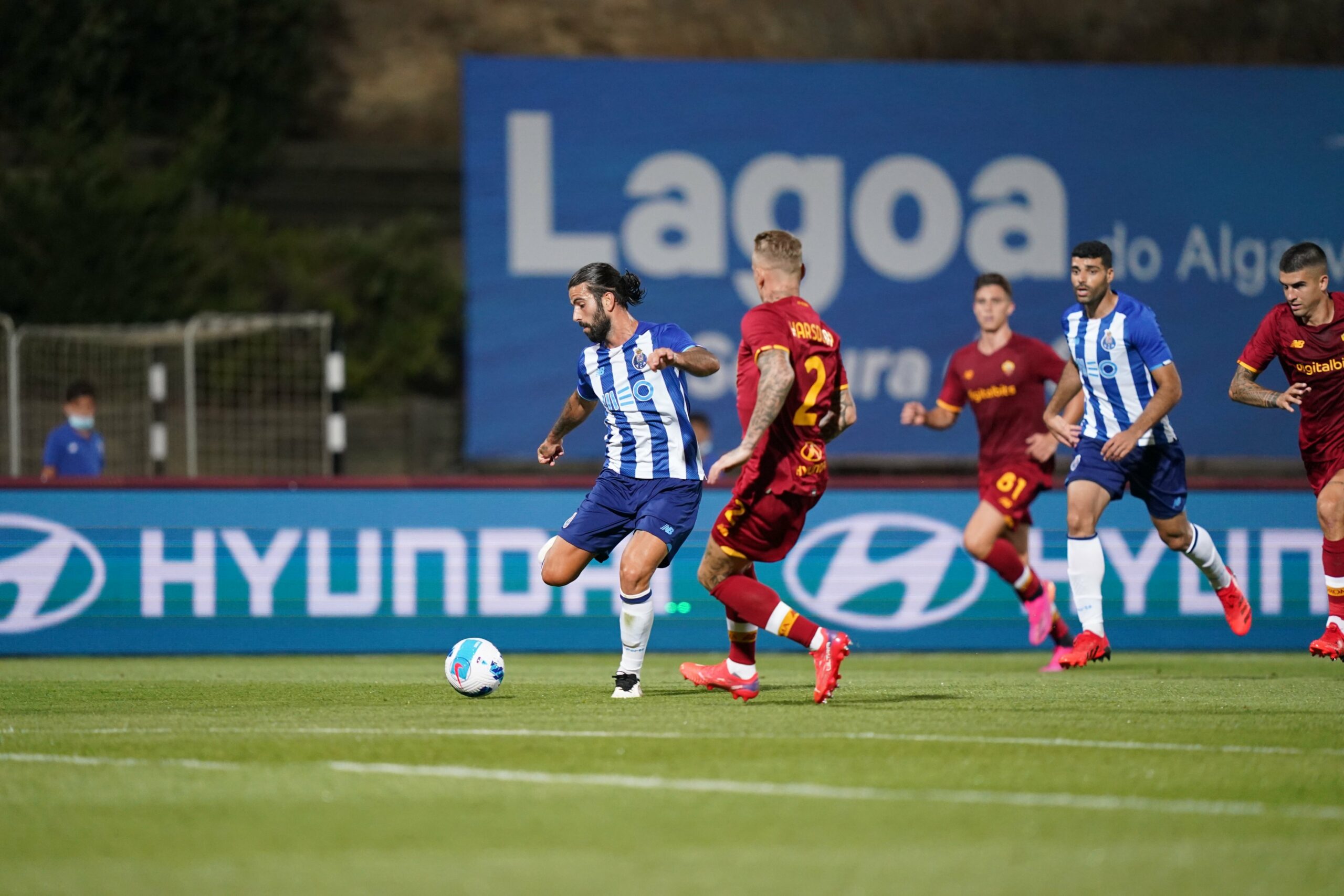 Today, FC Porto drew 1-1 with the Italians of Roma, coached by the Portuguese José Mourinho, in a preparatory game for next season, played at the Estádio Municipal da Bela Vista, in Lagoa.
The Italian team, which featured the Portuguese international Rui Patricio in goal, took the lead in the 56th minute, with a goal from Mancini, with the 'dragons' reaching the tie at 89, through Victor Ferreira.
Thus, FC Porto added its first draw of the pre-season, after seven straight victories. The 'dragons' are preparing the start of the new season, with the first official game scheduled for August 8, at the reception of Belenenses SAD, of the first round of the I League.
At the end of the meeting, Sérgio Conceição considered himself satisfied with the performance of the team against Roma.
"There is an advance by the opponent in the preparation, we had players reaching the dropper, as happened with the South Americans. They say that the results in the pre-season are the least important, but for us it is important. A club like FC Porto must always have a culture of victory. It was a good training, with a strong opponent, who has one of the best coaches in the world and a strong structure. The response my players gave was fantastic. Everyone was focused on what they have to do individually", said the FC Porto coach to Porto Canal.
"I am very satisfied. We have a real family. We all work with the same purpose. I'm very happy with the players and the different departments at this stage. Now is to continue. We haven't even started yet, we have to have this bravery and daily dedication to achieve our goals, which include winning all the competitions we participate in", he added.
🎙 Sérgio Conceição: "We have to have this bravery, this dedication to achieve our goals, which include always winning in all competitions".#FCPorto #NBFootball #ASRFCP pic.twitter.com/vG1ukXueRO

— FC Porto (@FCPorto) July 28, 2021
The match ended up being tarnished by a conflict between players after a tough entry "with socks" by Pepe and Bruno Costa to Henrikh Mkhitaryan. The Armenian did not react well and threw chaos into the encounter.
They forgot to explain to Pepe what "friendly" means pic.twitter.com/Dn2xzmAYOj

— Without Clubism 🥇 (@SemClubismo_FC) July 28, 2021