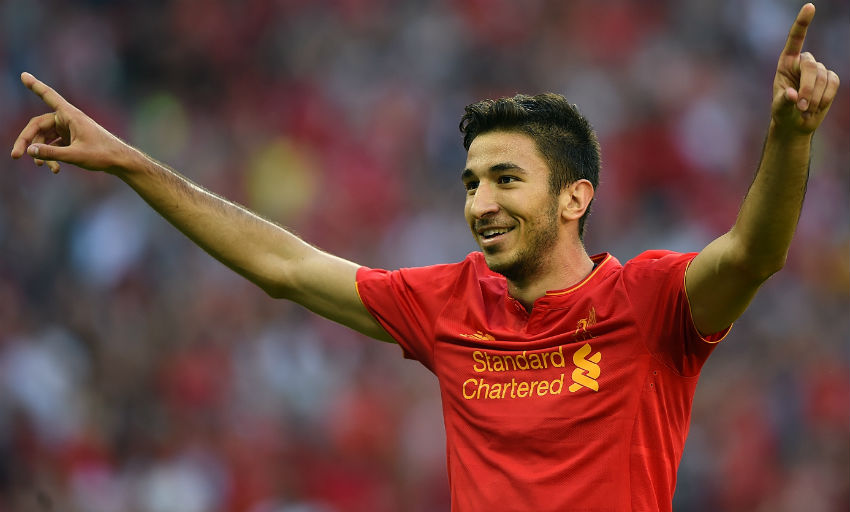 FC Porto announced loan from the midfielder. Liverpool wrote that the transfer is final; UEFA reinforces…both versions.
Marko Grujic is the name of the day in Porto. The national vice-champion FC Porto announced that the midfielder will be dressed again in blue and white, in the new season.
Last season, the Serbian international represented FC Porto on loan. And on Tuesday, FC Porto informed that Grujić will play at Dragão again on loan, although now the Portuguese club has a purchase option.
However, also on Tuesday, Liverpool announced that the transfer of the Serbian international was to definitive title, not making any reference to a loan.
An enhanced version by UEFA, who in his official Champions League account, asked the fans what they thought of this transfer definitively. But the same UEFA, in its account in Portuguese, he defends the Porto version, talking about a new loan.
On loan or not, Marko Grujić said he is "very, very happy" to remain at FC Porto: "I did everything I could to return to FC Porto and I am so happy that this day has arrived. The clubs reached an agreement and returning to FC Porto was the most important thing for me, as I felt very good here last season".
Grujić has the particularity of having been the first reinforcement of Jürgen Klopp as Liverpool coach in 2016. He later went on three loans. He still started the current pre-season with the Liverpool squad, in Austria, but he won't be in the Premier League.
Last season, Marko Grujić played 39 times for FC Porto.

Nuno Teixeira, ZAP //