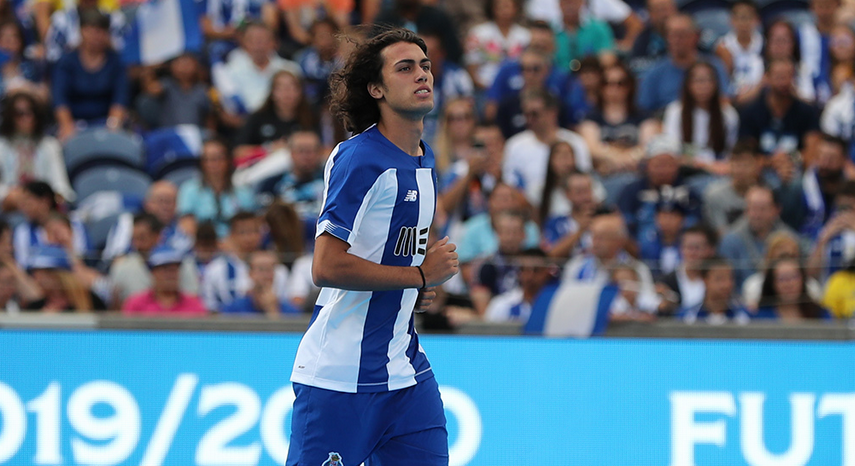 The people from Guimarães expressed their interest in hiring Tomás Esteves. FC Porto asks the young André Almeida as a bargaining chip.
Vitória de Guimarães is interested in Thomas Esteves, FC Porto right-back that this season was on loan at Reading, from England.
Apparently with no space on the squad for the young man, the 'dragons' are willing to negotiate his sale. In exchange, FC Porto wants André Almeida, 21-year-old midfielder from Guimarães who this season stood out in Liga NOS.
The young man is seen by Sérgio Conceição as a player with huge potential e multipurpose, being able to align as defensive medium, extreme and offensive medium.
Now, the main problem at the moment is the dissatisfaction of Tomás Esteves, who do not intend to leave the dragon. After a season ceded to Reading, the 19-year-old wanted to show the technical team the evolution he had made and, perhaps, win the title.
In Porto, Tomás Esteves has strong competition from Wilson Manafá, Tecatito Corona and even Chancel Mbemba, who can play on the right in defence.
Tomás Esteves' loan last season was questioned by some supporters, who considered that the young man deserved more opportunities in the first team. In the 2019/20 season, the young man played three official games with the white and blue shirt.
André Almeida, in turn, is armored with a 20 million termination clause euros and was even considered to represent Portugal in the European Under-21 Championship. His contract with Vitória SC ends in July of next year.

Daniel Costa, ZAP //