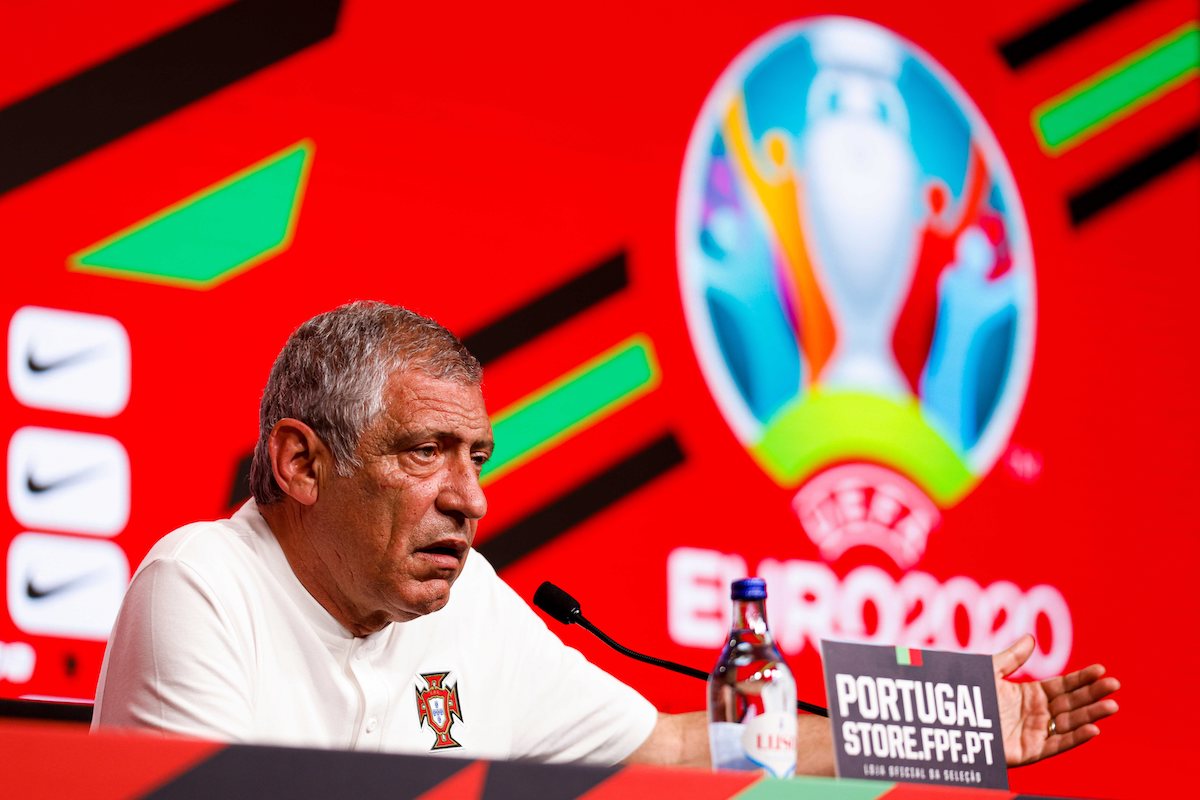 In a press conference previewing this Saturday's game, against Qatar, the Portuguese coach, Fernando Santos, admitted that there could be debuts.
FC Porto's main goalkeeper, Diogo Costa, Sporting CP's newly naturalized midfielder, Matheus Nunes, and the young AC Milan striker, Rafael Leão, they are the ones called up who have not yet made their debut for the main team of the Quinas Selection.
Fernando Santos recalled that although the meeting with Qatar is of a particular nature, it's not a friendly game. As such, the Portuguese selector demands full availability from players, writes Público.
Being that Diogo Jota failed all training so far, Fernando Santos can opt for Rafael Leão in the striker position. The door to the debut of Matheus Nunes was also opened by the engineer, who highly praised the Portuguese-Brazilian. The debut of Diogo Costa is, however, something that you will have to think about, since refused to change goalkeepers in the middle of the game.
"The important thing is to see the collective, how the team assimilated the processes in the various moments of the game," Fernando Santos told reporters.
About Cristiano Ronaldo, who could establish a new internationalization record among the european teams, the coach underlined the need for this to gain rhythm, after having "rested" in the last round of the Premier League.
If he plays this Saturday, Ronaldo reaches his 181st cap, surpassing the mark he shared with Spanish international Sergio Ramos.
"The game with Qatar is not about records, he will inevitably break that record. Nor is he worried about it", said Fernando Santos.

Daniel Costa, ZAP //