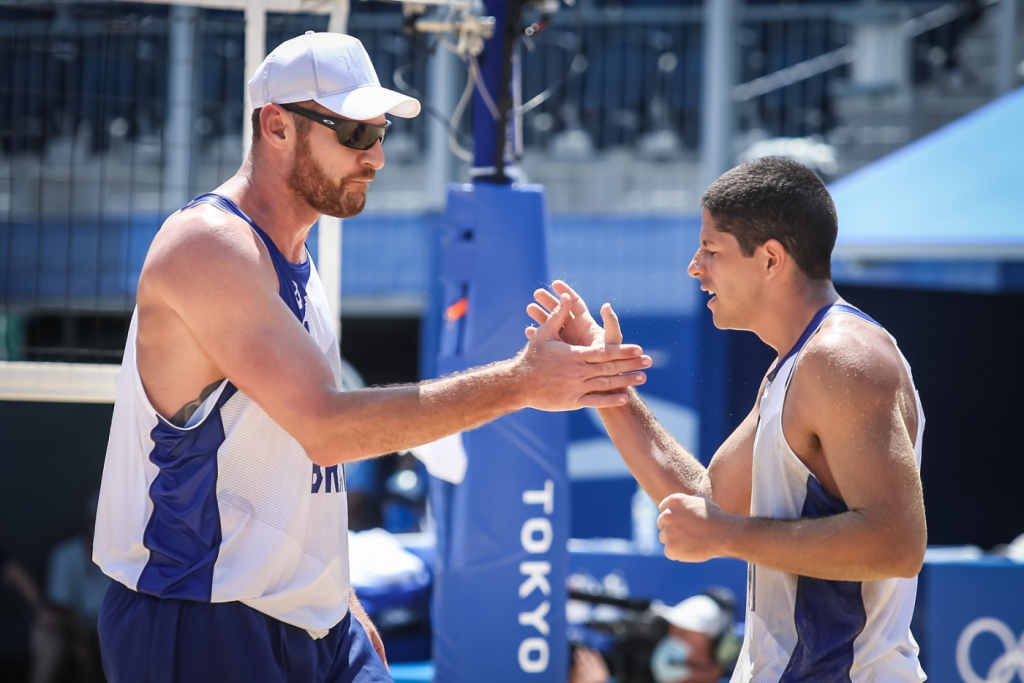 Thus, of the four beach volleyball pairs that represented Brazil at the Tokyo Games, three have already disbanded
Reproduction/Twitter/@timebrasil
Alison and Álvaro Filho announced the end of their partnership in beach volleyball

Eliminated in Tokyo Olympics quarterfinals, Alison and Álvaro Filho announced this Tuesday, 31, the end of the partnership in beach volleyball. Formed in May 2019, the pair reached fourth position in the world ranking and lived the expectation of winning a medal in the Games. "Beach volleyball got used to seeing pairs end up in fights, through personal wear and tear. I can only thank Alvinho for the time we played together, for believing in the project and for the opportunity to compete in the Olympics. Now we will be rivals, but that's about it. Alvinho is not only a great player, but also a great man, a great professional, we created a very strong friendship, a respectful relationship and this will remain", commented Alison.
Thus, of the four beach volleyball pairs that represented Brazil at the Tokyo Games, three have already broken up: Evandro/Bruno Schmidt and Ana Patrícia/Rebecca are no longer together either. The only pair that, for the time being, remains united is Agatha and Duda. But there is already a lot of speculation around this dance of chairs in beach volleyball, because whenever a partnership with great potential is broken, new formations start to appear, already aiming at the next competitions. So far, none of the six athletes who have been to Tokyo and are without a partner have announced their plans for the next Olympic cycle.
"It was a unique, special period of experience, which was playing in the Olympics. We had a lot of joy, we formed a strong, committed team, and I go out to new challenges as a different, more experienced and mature player," said Álvaro FIlho, who stressed that the end of the partnership is not due to relationship problems with his former teammate. . "I also want to thank the entire team for the way they welcomed me and for everything we did together. During this time together, Alison and I built a solid friendship, we lived a lot of times together, and the most important thing is the respect we have for each other," he continued.