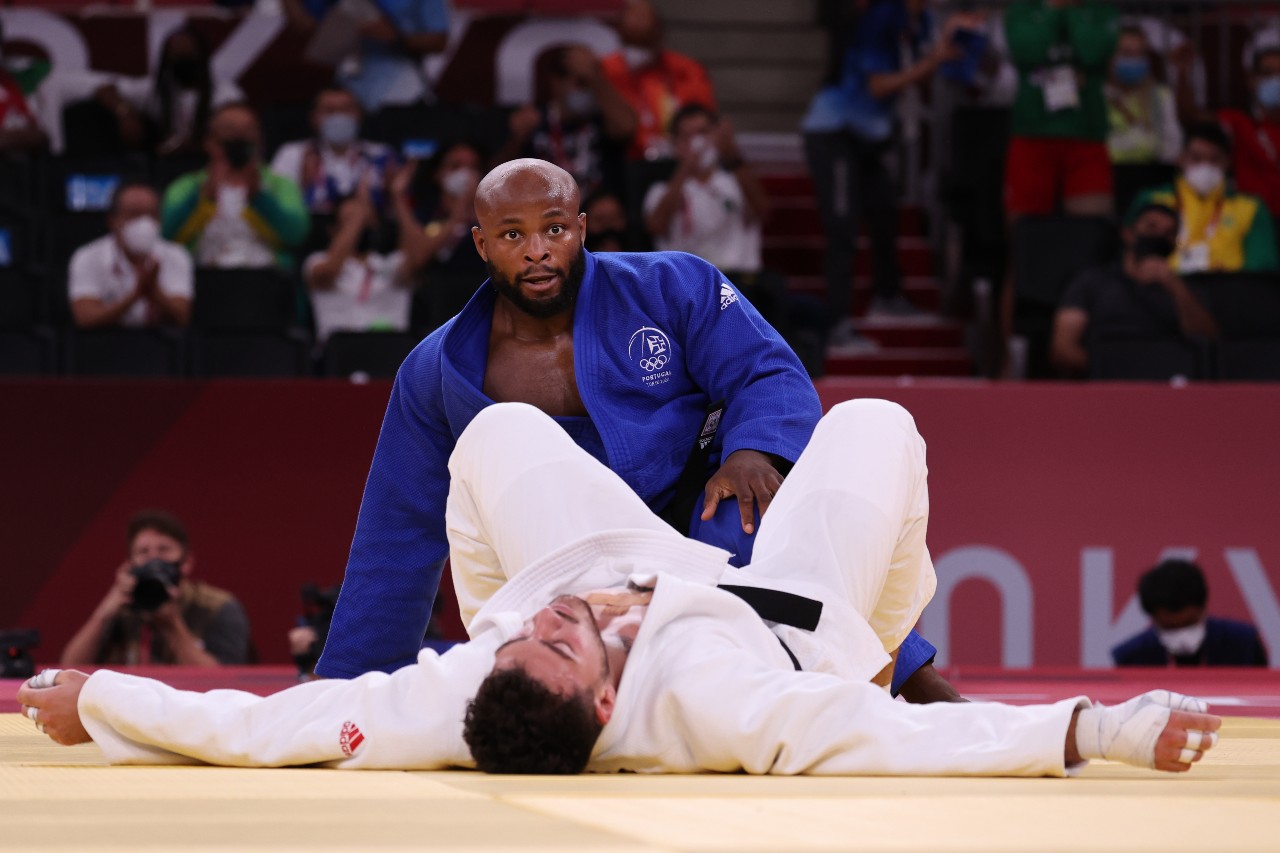 Jorge Fonseca got the bronze medal in judo. Cramps restricted the Portuguese's access to the final. "I want to be the greatest national sportsman of all time", he commented.
Portugal entered the list of countries with medal in the Olympic Games from Tokyo. Jorge Fonseca confirmed his candidacy for the podium: he didn't get the gold but got the bronze medal in the -100kg category, in judo.
The course of the two-time world champion, this Thursday, began against the Belgian Toma Nikiforov. Jorge won by ippon, in a fight that lasted…17 seconds.
In the quarter-finals, the opponent was the Russian Niyaz Ilyasov and then the context was quite different. The match went on to the tiebreaker and, after eight minutes, Jorge Fonseca won through a waza-ari.
in the semi-final against Cho Guham, right in the initial phase, a left hand problem of Portuguese, which conditioned him in most of the combat. Later, Jorge said he had cramps and the South Korean would eventually win, by waza-ari, in a coup executed just 16 seconds from the end.
Outside the final, the Portuguese got the better of the bronze medal dispute, getting a waza-ari also in the final stretch, against the Canadian Shady Elnahas.
"I worked for the gold, I worked a lot. wanted the gold, it didn't go as I wanted, now it's working for the next competition. In the last fight I was eager to win the bronze medal, but now I'm going to work for the gold in Paris", said the judoka to RTP.
Jorge explained that he had cramps in the semi-finals, because of his nerves: "When I get too anxious, I get cramps. I really couldn't do anything, I tried to take a deep breath, but I couldn't improve".
Jorge Fonseca reinforced the speech of thinking already in the near future: "I am two-time world champion, my place is in gold. I want more. I want to be the greatest national sportsman of all time. We have been chasing this medal for some time now, national sport has evolved a lot".
The other bronze medal in this category goes to Niyaz Ilyasov. The gold medal went to the Japanese Aaron Wolf, while Cho Guham won silver.

Nuno Teixeira, ZAP //