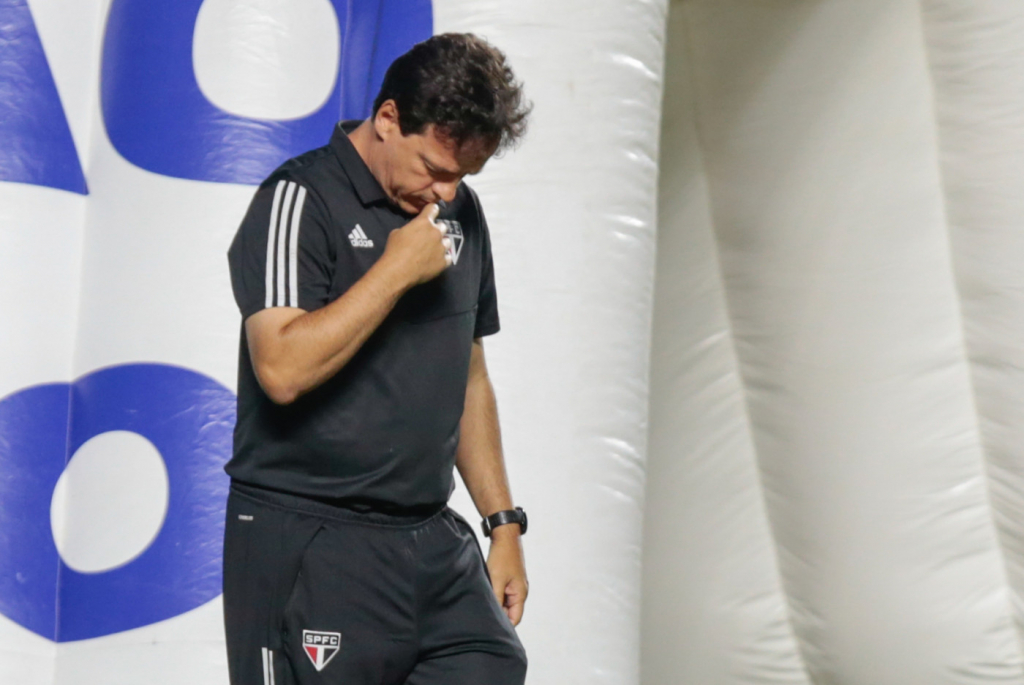 Second in the Championship, Tricolor Paulista is one point behind the international leader
MARCELLO ZAMBRANA / AGIF – PHOTOGRAPHY AGENCY / ESTADÃO CONTENT
Fernando Diniz regrets a 1-1 draw with Coritiba in Morumbi

O Sao Paulo seems to have lost track of the title of Brazilian championship. In the five games played in 2021, the club did not win once (three defeats and two draws) and the bad phase led the team to second place in the leaderboard, one point behind the International. However, for the technician Fernando Diniz nothing is lost. With six games to the end of the Championship, the coach already knows what is needed to return to dispute the title: union. "Everything is work, you have nothing to do. To answer you, the way is to work, to believe in our strengths, in cohesion. The only thing we can't believe is that everything is wrong and you need to stop working. Today (Saturday) if I had won a game that was supposed to have won, the atmosphere was different ", said Fernando Diniz, in a press conference after the 1-1 draw with Coritiba, at Morumbi stadium.
Even in the face of a delicate situation and with the Brasileirão title increasingly distant, the coach does not rule out the possibility of winning the tournament. One of the goals is to restore the cast's confidence. "Obviously we think about the title, the team showed that it has quality, we have been in the leadership for a long time and are able to start winning. In terms of regaining confidence, we are doing our best to do so. The first step is what we do, being together, the defeats make the players get closer ", commented the coach. "The only thing that is not enough is to believe that everything is wrong and stop working thinking that it will have worked. There's no magic. If I had won, there would have been a different climate. Now it is trying to work hard, getting more and more together to overcome this moment that we are going through ", added Fernando Diniz.
Before this Saturday's match the team had difficult times. The bus that took the delegation to the stadium was attacked with stones by a group of fans. The bus had some damage, but no one was hurt. 14 people were arrested for the attack. Trying to resume the winning streak, São Paulo returns to the field only next Sunday, at 4 pm (Brasília time), to face the Atlético Goianiense, at the Antônio Accioly stadium, in Goiânia, for the 33rd round of the Brasileirão. The sequence until the end of the competition is: Palm Trees (House), Ceara (House), Guild (out), Botafogo (outside) and Flamengo (House).
* With information from Estadão Content