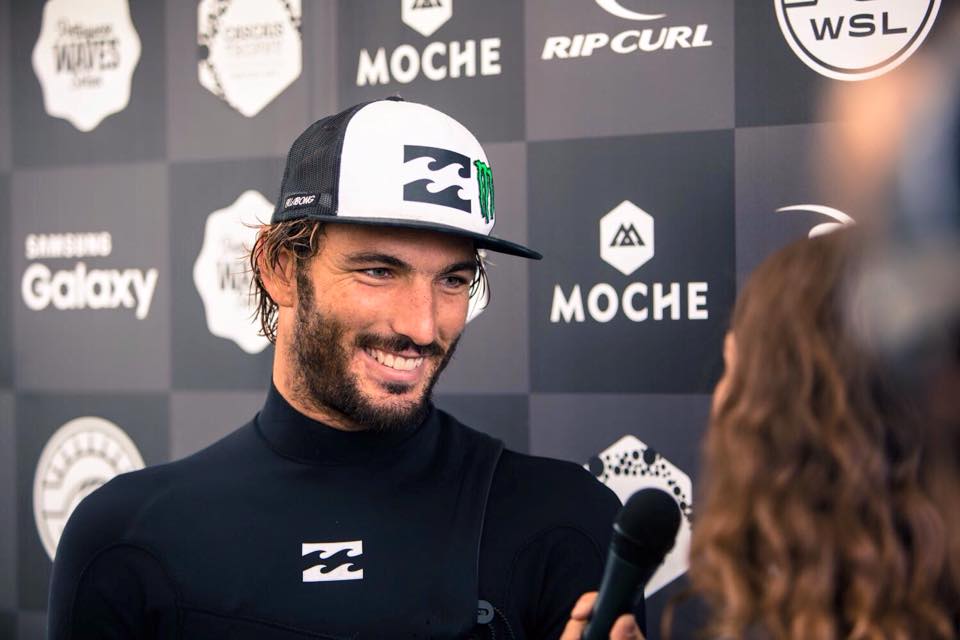 Portuguese Frederico Morais will miss his surfing debut at the Tokyo2020 Olympic Games, because he is infected by the new coronavirus, reported this Friday the Olympic Committee of Portugal (COP).
The 29-year-old surfer from Cascais was scheduled to travel to the Japanese capital today, in order to join his compatriots Yolanda Sequeira and Teresa Bonvalot, who will participate in surf competitions at Tsurigasaki beach, around 100 kilometers from Sunday.
"The last 24 hours have been very complicated. Managing the possibility of not being able to attend the Olympic Games was perhaps more difficult than being sure. It's a pity that I announce that I'm infected with covid-19 and, therefore, I will not be able to represent Portugal", he lamented Frederico Morais, the only Portuguese on the world surfing circuit.
"Kikas", who had secured a place at the 2019 World Surfing Games, lamented the infection, promising to monitor the performance of Portuguese Olympic athletes in the Games, which start today, with the Opening Ceremony.
"I was very careful, I have been fully vaccinated for over a month, however, I ended up contracting the virus. I'm fine, I feel fine and I will fulfill my isolation. I will be following every second of our team and I am very proud to be part of this group that will certainly represent Portugal in the best way", he concluded.
The Tokyo2020 Olympic Games will run from today until August 8th, after being postponed by one year due to the covid-19 pandemic, with surfing competitions scheduled for Sunday to August 1st.
In the same communiqué, the COP and the Portuguese Surfing Federation expressed their support for the Portuguese surfer, praising his commitment in preparing to participate in the Games.
"Knowing that, as an excellent competitor, you will find the motivation to face the future in order to join the Portugal team in Paris2024", underlined the COP.
With the absence of Kikas, 11th on the world surfing circuit, the Mission from Portugal to Tokyo2020 is reduced to 91 participants, in 17 sports.