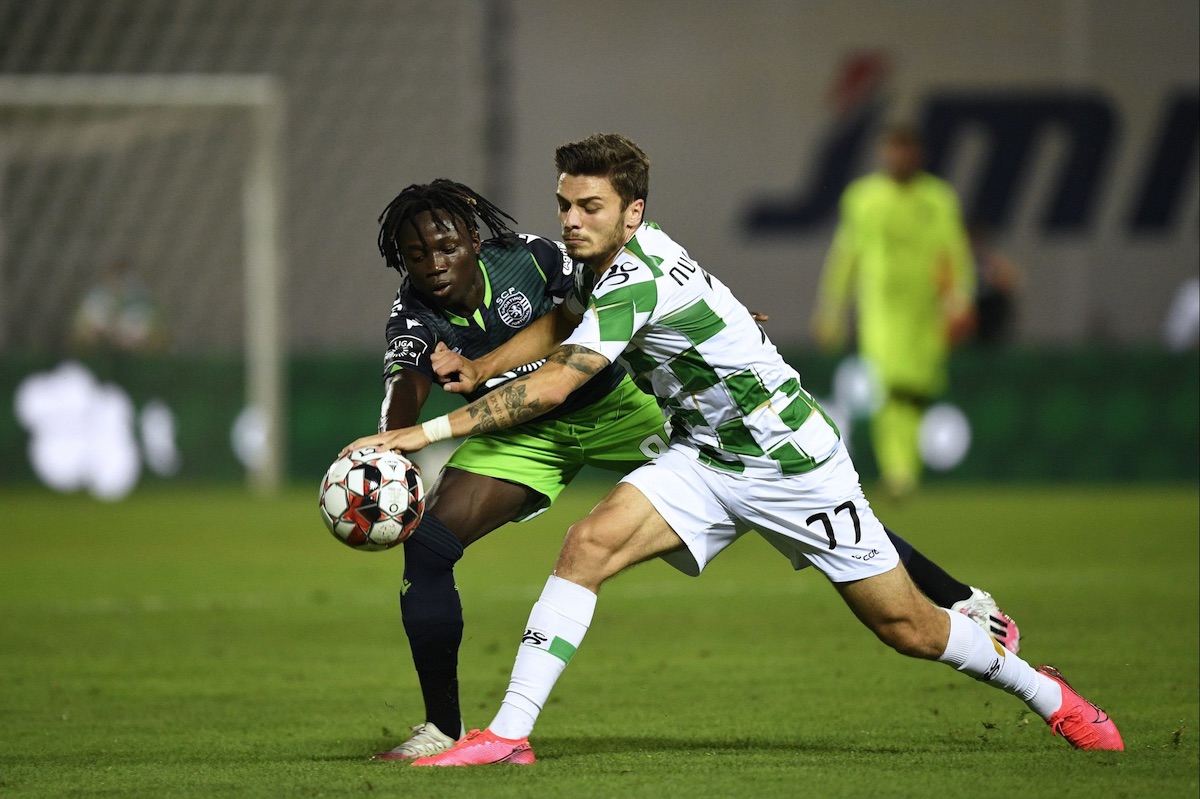 Several 'sharks' in European football are on the lookout for Joelson Fernandes. Sporting does not want to sell the player, who will only leave under the 60 million euros clause.
Joelson Fernandes he has only a few minutes of play with the main team 'Leonina', but he is already one of the greatest assets of the club. The 18-year-old is being chased by some of the biggest clubs in the world, including Manchester City, Arsenal, Juventus , Manchester United e Barcelona.
No wonder if Joelson weren't seen as one of the "60 most promising in the world", according to the British newspaper The Guardian.
The few minutes that Joelson played for the first team were enough to show the quality of this winger who can play in both wings.
Last season, Sporting rejected a 32 million euro proposal from Arsenal by Joelson Fernandes. Alvalade's emblem asked 45 million for the young man, who is now shielded by a clause of 60 million.
The Portuguese under-21 international does not want to leave Sporting for now, having the dream of making his debut in the Champions League this season, writes the Record.
Joelson has a contract with Sporting until 2023, with the 'lions' having the option of two more seasons.
Also according to the Record, Joelson Fernandes feels that he is evolving in the tactical plan, where he has been more assertive in the occupation of spaces. The good performances in the first friendly of this season left him with reinforced confidence and willing to continue in Alvalade.

Daniel Costa, ZAP //