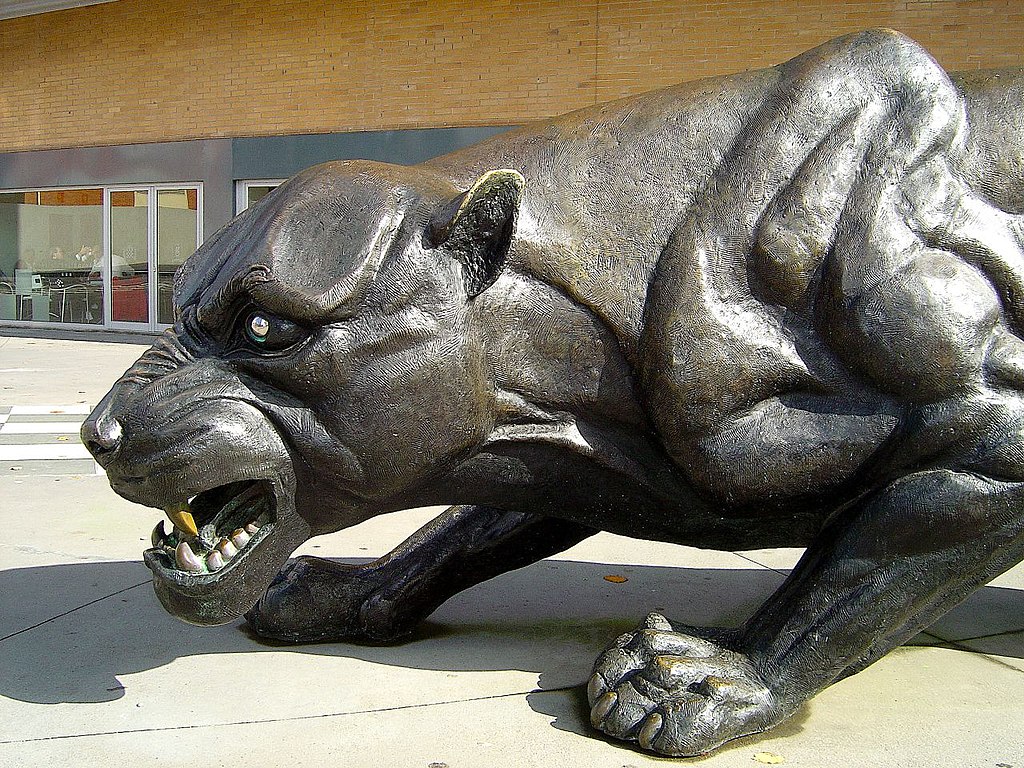 Boavista won its only title of champion of the Portuguese First League of football 20 years ago. Two decades later, times are very different and chess players are struggling to escape relegation.
Boavista does not yet have a guaranteed permanence in the main echelon of Portuguese football, fighting for that objective alongside Farense, Rio Ave and Portimonense.
But chessboards only depend on themselves and the victory over Gil Vicente, in the last round of the championship, it is enough to stay in the I League. In the event of a tie, they need Farense and Rio Ave not to win.
A fact that contrasts with the success of 20 years ago. It was precisely the 18th of May 2001 that Boavista defeated the already relegated Desportivo das Aves 3-0, at Bessa, becoming national champion with an own goal by José Soares and goals by Brazilians Elpídio Silva and Whelliton.
After five Portuguese Cups and three Super Cups, Boavista managed to lift the biggest national football trophy in 117 years of history, with 23 wins, eight draws and three defeats, one of which in Antas, on the 34th and last round, with the party already consummated.
The Boavistan of Jaime Pacheco
That 'Boavistan' by Jaime Pacheco provided months of great frustration in the hosts of the three most titled clubs in Portuguese football, which set a joint record of 26 failures, surpassing the then current record of 20 in the distant season of 1949/1950.
Boavista scored 77 points, one more than FC Porto, runner-up who suffered from sale of Brazilian Mário Jardel – 'top scorer' of the I Liga from 1996 to 2000, and then, in 2001/2002 – to the Turks of Galatasaray.
With an 18-year 'fast' broken, Sporting started as the main favorite for the title and saw João Vieira Pinto moving from Luz to Alvalade, but never reached the top, missed the 'second championship', which he has been chasing since 1953/1954, and finished third with 62 points.
I o Benfica sealed their worst season ever, staying in sixth, with 54 points, behind Sporting de Braga (fourth, with 57) and União de Leiria (fifth, with 56), being absent from European competitions for the first time since 1959/1960.
Jaime Pacheco's team had an uneven start and, despite having defeated the 'eagles' (1-0), it was the seventh to the sixth round, in which Sporting de Braga, leader since the third, was surpassed by FC Porto, which, on the 12th, already had more eight points compared to the city rival.
The "Panthers" then had figures like defenders Rui Óscar, Litos, Pedro Emanuel, Petit, Rui Bento, Erwin Sánchez, Martelinho, Duda, Whelliton and Silva, in addition to goalkeeper Ricardo.
Boavista made use of defense less hit vis-à-vis the five main European leagues (22 goals conceded) and the Stops by Erwin Sánchez (10 goals and 10 assists).
The goals of the 'gunman' Silva who, with 11, was behind the Porto player Pena, who, with 22, was the top scorer in that championship.
The 'panthers' would be runners-up the following season, behind Sporting, repeating 1998/1999 and 1975/12976, and would add the third presence in the Champions League in 2002/2003, at a time when they reached the UEFA Cup semi-finals that came to be won by FC Porto.
Title brought many "antibodies"
In office since 1997, replacing your father, Valentine, João Loureiro he was the helmsman of that champion title and the ex-chess leader believes that the triumph brought "a series of antibodies" that they played against Boavista.
"Some things that happened to me, with Jaime Pacheco, with Boavista, and with other people who were protagonists of that great moment had a lot to do with a little of the Portuguese way of being, made of some envy and ill will", João Loureiro says in declarations to Lusa.
"At the high, I thought it was a stone in the pool, in the sense of saying that this was not just for three and there are more that can be champions ", but" the truth is that there were a series of things that happened to be very ugly ", he highlights.
"It is better to be king for a day than a servant for life and I I was not born for servant", Adds João Loureiro, noting that his Boavista also" was nobody's servant ".
"Maybe this independence has led to some bitter that we had for some forces that moved against us. I do not regret anything, but I do not doubt it: everything that happened in the following years was a way of weakening us, because they were afraid that we would have the same audacity ", he stresses.
João Loureiro regrets that Boavista was the "only club" to erect a Stadium for Euro 2004 "without practically any support".
"This weakened us in the sporting area", considers the former checkered president, pointing out that the team was no longer able to "continue to dream for the top places, in a fight" in which they were those who had "less economic conditions".
"In the year that we were champions, our budget was six or seven times lower to the big ones ", João Loureiro also notes.
A golden era of Boavista would be shaken by the process Golden Whistle which led to the removal of João Loureiro from 2007 to 2013, in addition to dictating the team's descent to the II Liga in 2008. This descent was reversed six years later.
But, over five seasons (from 2009 to 2014, Boavista was forced to cross the non-professional divisions. Now, he risks falling back into the II League – no longer due to court decisions, but due to sporting incompetence.