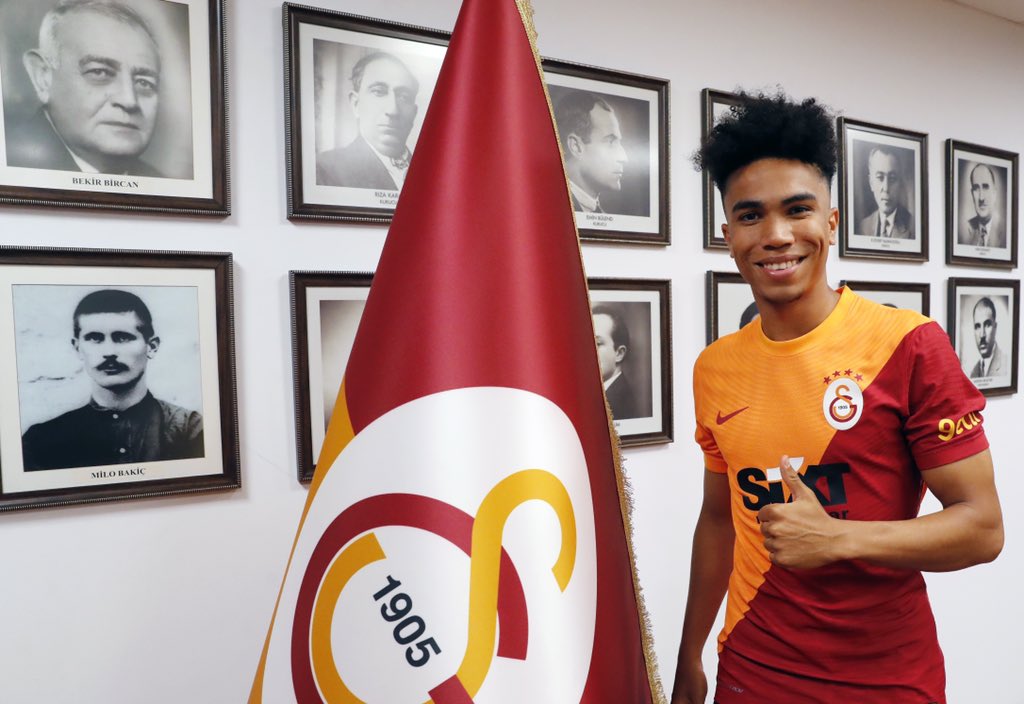 The Portuguese-Brazilian Gustavo Assunção is the new Galatasaray reinforcement on loan from Famalicão, announced the Turkish emblem this Wednesday.
According to journalist Nico Schira, Galatasaray paid 1 million euros for the transfer of the medium, being able to still exercise a call option, no value of 4 million euros, at the end of the season.
Now it's official! #GustavoAsuncion to #Galatasaray from #Famalicao on loan with option to buy. Confirmed! #transfers pic.twitter.com/rJDKZp9KRp

– Nicolò Schira (@NicoSchira) September 8, 2021
In turn, the newspaper Mark writes that the end-of-season buy clause is mandatory. Italian journalist Fabrizio Romano confirms this same information.
Gustavo Assunçao will join Galatasaray on Turkish #DeadlineDay, today. The agreement has been reached with Famaliçao and contract until June 2025. Medical pending and then… here-we-go. 🟡🔴 #Galatasaray

There's no way for Amadou Diawara or Gedson Fernandes. Never been close.

– Fabrizio Romano (@FabrizioRomano) September 8, 2021
son of ex-football player Paulo Assunção, Gustavo was in his third season with Famalicão, after having been trained at Atlético Madrid. The 21-year-old defensive midfielder has already arrived in Turkey, where he signed a contract with Galatasaray. In 69 games for the Famalicenses, the young man scored a goal.
The president of the SAD of Famalicão, Miguel Ribeiro, had already admitted the possibility of losing the player in the summer transfer market, writes MaisFutebol. Even so, the athlete has a contract with Famalicão until 2025 and a termination clause of 50 million euros.
"Today is the day I have to say goodbye. My path has a new stage, but my story with Famalicão is not over and never will be. It's been an amazing two years. I lived a dream. I only have words of thanks to everyone who has been with me: teammates, coaches, employees, fans. We are all one. Thanks to Famalicão I achieved many things: my first steps as a professional, my first goal, the pride of being captain. I am happy with all the delivery on the field, demonstrating that, with work, determination and focus, we can win over anyone. I always carry them in my heart and in my prayers. I'm eternally grateful," wrote the player on social media.
I didn't want to start this new phase without saying goodbye to you # GA1️⃣2️⃣ pic.twitter.com/wdraidpIjY

– Gustavo Assunçao (@ gustavohen77) September 8, 2021
Galatasaray was in negotiations with SL Benfica for Gedson Fernandes, but both parts couldn't reach an agreement. With the transfer market closed in Turkey, transferring the 'incarnate' midfielder is now out of the question.
According to the newspaper O JOGO, both Galatasaray and Besiktas put on the table offers of 10 million euros for half of the international under-21's pass — but the 'eagles' rejected it.

Daniel Costa, ZAP //