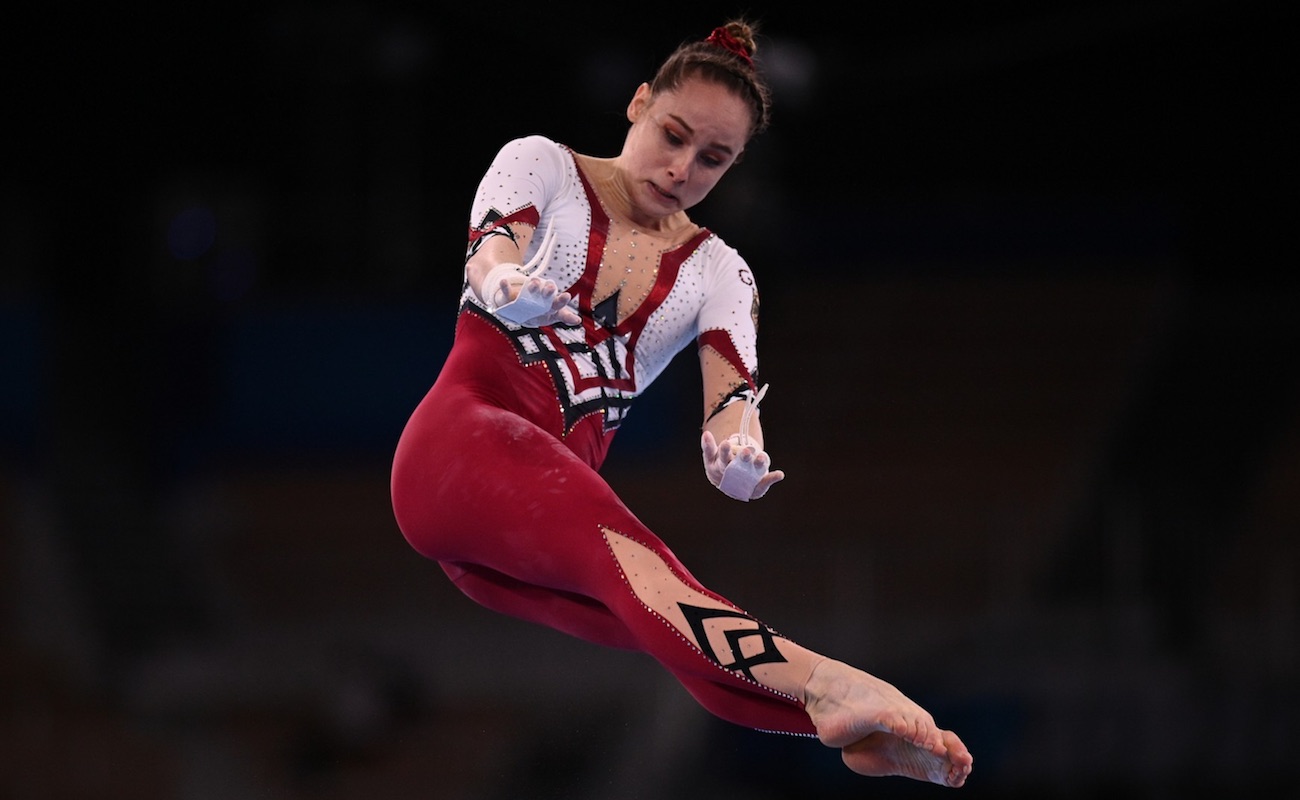 Unlike what happens with male gymnasts, who can opt for shorts or pants, women compete, since the beginning of the sport, in bodies that expose a large part of their body.
When, last Sunday, Kim Buic, Sarah Voss, Pauline Schäfer e Elisabeth Seitz entered the Ariake Gymnastics Center in Tokyo, were already making history in the sport, even before the competition started.
The four athletes, who failed to qualify Germany for the team final, became the first to compete with a full fact, full body, in an international and official event of artistic gymnastics.
The gesture is seen as taking a stand against what they understand to be a sexualization of the modality with regard to its female aspect, since since the beginnings of artistic gymnastics, athletes have had bodies (ie swimsuits) as their official competition equipment. big part of your body.
On the contrary, male athletes have two options of clothing for competition, shorts or pants, which can vary depending on the events.
According to Elisabeth Seitz, the most experienced and medaled of the four German athletes, the decision on the equipment to use was taken together, between athletes and the technical team, prioritizing the well-being of the first ones. "We wanted to show that all women, anyone, should be able to decide what to wear", said Seitz of a workout held on Friday.
Sarah Voss, on the same occasion, reinforced the message that the decision had not been made unilaterally. "We girls, we had a big influence on this", said the 21-year-old gymnast, adding that "the coaches also supported" the decision. "They said they want us to feel as confident and comfortable as possible in any situation."
As the The Washigton Post, the Tokyo Olympics are the first after the scandal that involved Larry Nassar, a doctor with the US Olympic gymnastics team, who is currently serving life in prison.
Nassar was convicted after it was proven that sexually abused hundreds of gymnasts for decades, often hosting the Olympic Games, which made the gymnasts' vulnerability, often teenagers, in the modality.
In 2016, the television broadcast of the women's artistic gymnastics competitions, at the Rio de Janeiro Olympics, was the target of criticism due to the plans chosen by the filmmakers, since, in many cases, they focused on the athletes' body and not in the exercise that was being performed.
The full facts, as well as the attitude of the German team, pave the way for the participation of athletes whose religion or culture it also presupposes the use of certain equipment.

ARM, ZAP //