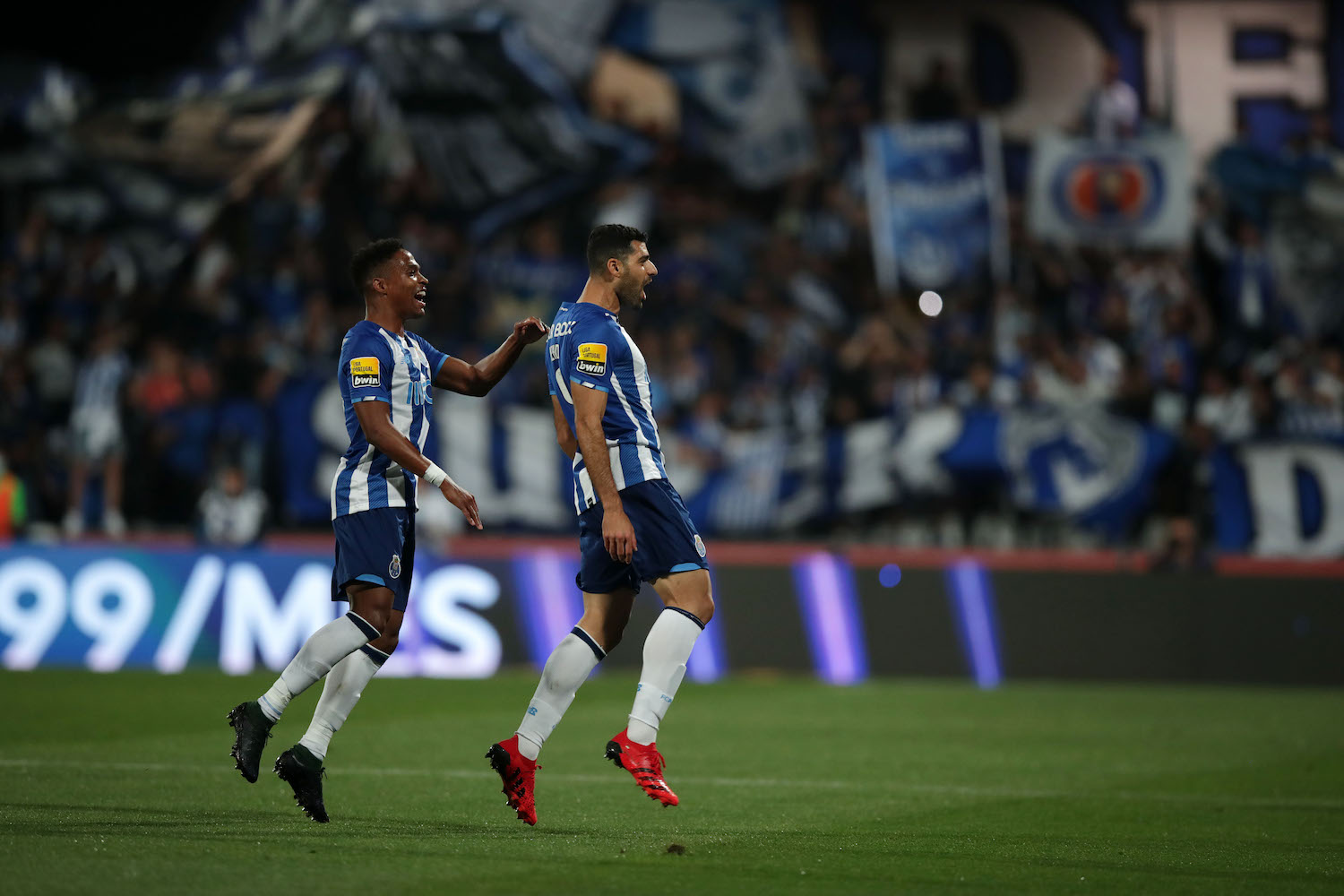 It was to suffer until the end. Sérgio Conceição had warned that it would not be easy to beat Gil Vicente and that's what happened this Friday night in Barcelos.
FC Porto, just a minute from the 90′, managed to "crow rooster" in the Minho stronghold and the three points were built on the basis of two goals, Taremi's first a little after midfield and closing Sergio Oliveira was perfect in scoring a free-kick. In between, Samuel Lino had scored the homeowners' goal.
Gil came in full throttle. Murilo missed the opening goal by a few centimeters before the first minute and the Minho team were controlling the incidents when Pedrinho lost the ball in the midfield, Taremi took advantage, took Lucas out of the way, prepared the offensive and fired a missile with the right to a perfect hat.
It was 0-1 at nine minutes, in a work of art with the seal of the Iranian. The "Dragons" gained a new breath, threatened the second at 13 (Luis Díaz) and 17 (Taremi and Fábio Vieira in the same bid), but it was the Gilistas who made the party.
Diogo Costa still caught the penalty charged by Samuel Lino, but managed to do little in the aftermath of the move.
In short, the first half was split and moved, the hosts had more shots, seven (four squared) against the four (three on target) of the "dragons", who controlled the possession with 69% of it.
Taremi was the best with two shots, one goal, three effective dribbles in as many attempts and three actions with the ball in the opponent's area.
Second part with practically one meaning, the goal of the gilistas. In search of damage, the outsiders took the reins, were more intense in recovering the ball in the vicinity of the opposite area and collected a series of occasions.
Sometimes due to inefficiency, sometimes due to the giant Žiga Frelih, the tie continued until the 89th minute. the "substitute" Sérgio Oliveira shot with precision and scored another great goal, which had a precious flavor.
The home team, unlike what happened in the first half, only at 78 minutes made the first shot, which was the only one in the second half, which contrasts with the 12 attempts made by the runners-up.
Best in the Field
This beginning of the season has not been easy for Sérgio Oliveira. Lost the title after the initial duel against Belenenses SAD, but tonight it was decisive and for that it was enough that I was on the field for about 25 minutes.
In addition to the great goal he signed, in the only shot he made, he made three valuable passes, three approximations, one super approximation, 17 actions with the ball, two in the opponent's area, having also accumulated two tackles. For all this, the Portuguese international was the Match MVP common GoalPoint Rating from 6.9.
Summary