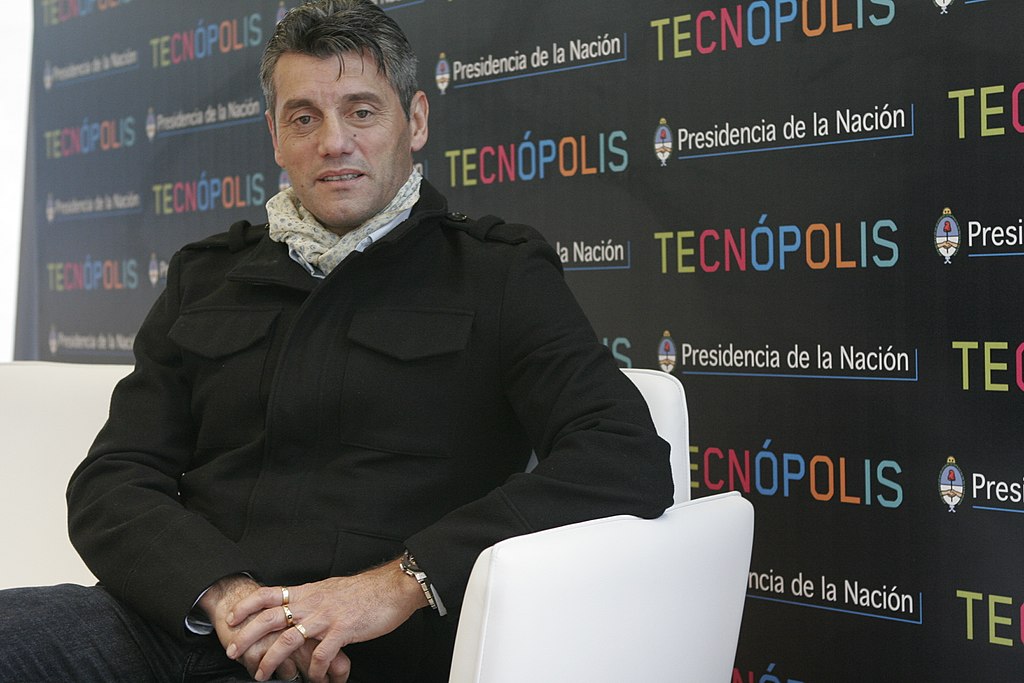 Argentina's former goalkeeper has been on camera longer than he has been in senior football. Now it's up to the stage.
It is one of the cases of former players who thought in advance what they would do when they left football: Sergio Goycochea, a television presenter for many years, is now also an actor in the theater.
He went through Europe, with Brest (France), but it was in South America that he was a star: Sergio Goycochea represented Defensores Unidos, River Plate, Millonarios, Racing, Cerro Porteño, Olimpia, Textil Mandiyú, Porto Alegre Internacional, Vélez Sarsfield and Newell's Old Boys.
1998 was the last year of his career as a goalkeeper but he studied journalism and ended up in television. Was professional footballer for 18 years and has been a journalist / presenter for 21 years – has already led programs on sport but also on tourism and aging, for example.
Now he's on stage, at 57 years old. Last Saturday, he made his debut in theatre, on Broadway, acting in the play 'Bendito tú eres'. surrounded by 18 drag queens, the play is a "beautiful story about the reunion of former high school classmates who have now changed a lot, including their gender", described Goycochea, who represents the only heterosexual in this reunion.
"It has an inclusive message and the play tries to make people understand that times change and that, really, there is now another posture in relation to situations that, a few years ago, were impossible to think about", he added to the newspaper La Nación.
Goycochea, probably the best Argentine goalkeeper of the last three or four decades, was named the best in his position in the World 1990. Era penalty expert and that's how he placed Argentina in the final of this World Cup, being the hero in the tiebreakers in the quarter-finals (against Yugoslavia) and in the semi-finals (Italy).
He was also Argentina's starting goalkeeper in winning the Copa America in 1993, the last Argentine title in senior football until a few days ago, when the Argentines won this year's Copa America

Nuno Teixeira, ZAP //