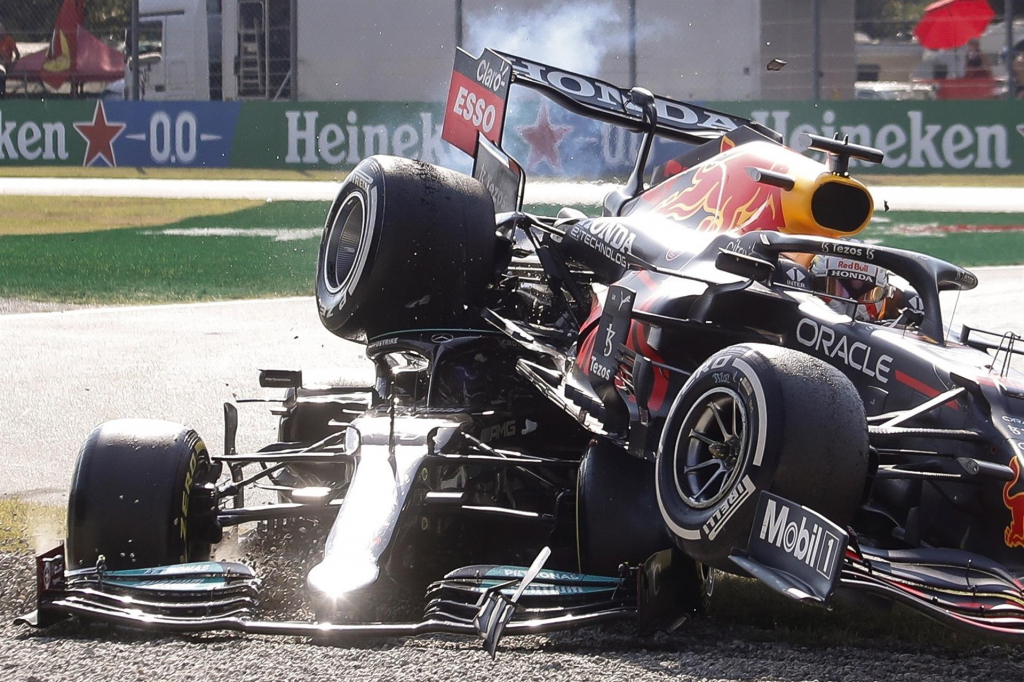 The halo has been used mandatory since 2018 in Formula 1 and was developed to be attached to the cockpit and protect the driver's head
EFE / Matteo Bazzi
Lewis Hamilton crashed at the last Formula 1 GP

Lewis Hamilton had a race to forget at the Italian GP on Sunday. In addition to having to abandon the dispute, the 36-year-old Brit was involved in an accident with Max Verstappen, current leader of the 2021 season of Formula 1, and was hit on the head by the opponent's car. After the race, the seven-time world champion said the halo "saved his life". "I feel very lucky. I thank God for the halo that saved me and saved my neck," Hamilton told BBC British TV station. "I'm so grateful that I'm still here. I feel incredibly blessed that someone is looking out for me today," he added.
The halo has been used mandatory since 2018 in Formula 1 and was developed to be attached to the cockpit and protect the driver's head. In free translation into Portuguese, the piece is called areola. The system was essential to save the Frenchman's life Romain Grosjean, who survived a serious accident at the Bahrain GP last year, and also that of the Monegasque Charles Leclerc during a collision with spanish Fernando Alonso at the Belgium GP in 2018. "We're taking risks and it's only when you experience something like this that you get the real shock of how you see life and how fragile we all are. If you look at the footage of the crash, my head is really straight forward in the cockpit," Hamilton commented.
The accident happened on lap 26 of 53 at Monza, when Verstappen approached Hamilton and ended up beating his rival. This is the second time the two drivers have collided in the 2021 season. Previously, the British driver was accused of causing an incident at Silverstone that left the Dutchman out of the race. Hamilton received a 10-second penalty but still managed to win the British GP, while Verstappen had to be taken to hospital as a precaution before being released. In Monza, with the two out of contention, Australian Daniel Ricciardo was the winner. For causing the accident, Verstappen was punished by the International Automobile Federation (FIA) and will lose three positions on the starting grid for the next stage of the Formula 1 world championship, which will be played in Sochi, Russia, at the next day 26.
*With information from Estadão Content