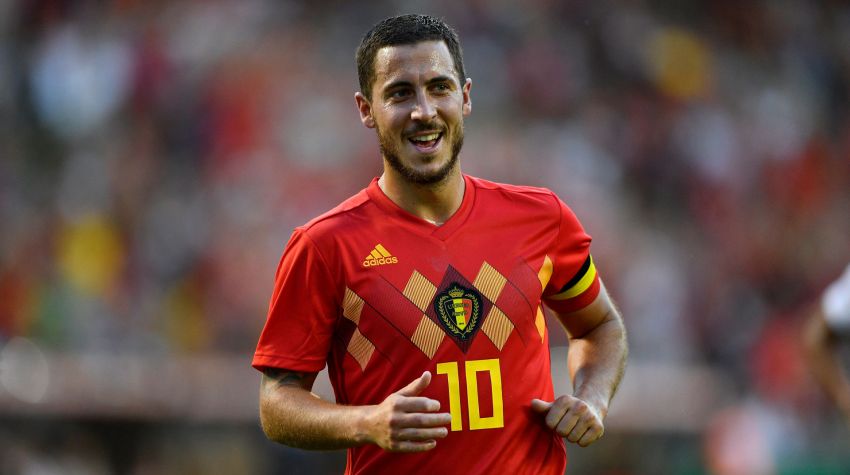 Several stars present at Belgium-France but Eden Hazard was, again, a low-key player.
Belgium-France: one of the semi-finals of the League of Nations, reminiscent of one of the semi-finals of the 2018 World Cup, was an exciting football game, well played and with five goals. Belgium came at half-time winning 2-0 but France won 2-3.
Belgian goals were scored close to the break, by Carrasco and Lukaku. Benzema and Mbappé tied in the second half, while Theo Hernández (already in added time) closed the result.
A France is well packaged lately: a defeat in the last 28 games, not counting the penalty shoot-out.
And it's well packaged, among other reasons, because it has Benzema, Griezmann and Mbappé up front. On the Belgian side, the front trio was composed, as usual, by De Bruyne, Lukaku and Hazard.
Not long ago, Eden Hazard would be the best player among these six "stars" of the attack of world football, says the magazine Kicker. Today is the most discreet.
And he was once again the most discreet in the Belgian attack, in this meeting with France. In a beautiful first part of Belgium, Kevin De Bruyne and Romelu Lukaku.
Hazard rarely appeared and, what a surprise, left injured. There was about a quarter of an hour to go when the player did Real Madrid he stopped running, just walked and left right away.
After the game, the Belgium coach, Roberto Martinez, said that still I didn't know what was going on with the player.
The same Roberto Martínez had said that he still there is still some time to "see again the best Hazard" but, for now, Hazard can't offer more than what he's been showing lately.
Since joining Real Madrid, the Belgian international has accumulated injuries (have more injuries than goals scored) and, to 30 years, became a regular substitute on your team.
In the last four games, for example, he was a substitute three times. At this time he has been out of the picture twice and never been on the field during the 90 minutes of a game. has not scored yet any goal, has not yet performed any assist.
Numbers highlighted by the newspaper Mark, hours before Belgium-France, in an article in which the Spanish newspaper highlighted a positive point: it seemed that Hazard had finally "fled" from his injuries.
Eden Hazard, who became the best Premier League player and seen as one of the best footballers in the world. And probably won't come back.

Nuno Teixeira, ZAP //