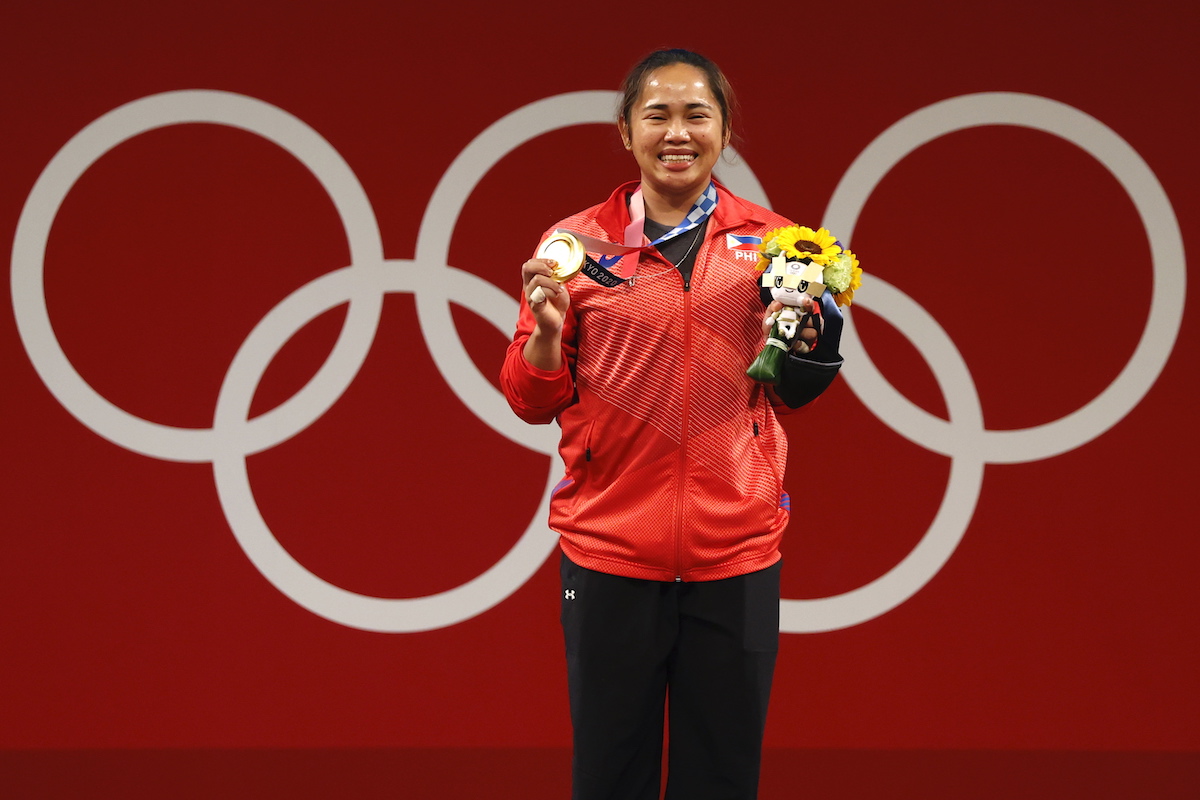 This Monday, the Filipino Hidilyn Diaz gave her country's first-ever gold medal at the Olympic Games, by winning the -55 kg weightlifting category in Tokyo2020.
After being runner-up at Rio2016, Diaz won the 'gold' with two Olympic records, in the throw, with 127 kilograms, and in total, with 224.
The Filipina was ahead of the Chinese Qiuyun Liao and the Kazakh Zulfiya Chinshanlo, becoming the second athlete in the country to win more than one medal, succeeding her compatriot Teofilo Yldefonzo, 'bronze' in swimming in 1928 and 1932.
Russia wins men's all around in artistic gymnastics
The Russian Olympic Committee won the complete men's team competition in the artistic gymnastics of Tokyo2020, putting an end to Asian dominance at the Olympic Games.
After China's three victories and two from Japan, the Russian representation set won the team title again, 25 years after the last victory, in Atlanta1996.
In a very balanced competition, the victory of the Russian Olympic Committee was only confirmed in the last year, finishing with 262,500 points, ahead of Japan (262,397), Olympic champion at Rio2016, and China (261,894).
Portugal defeats Bahrain and achieves first victory in handball
This Monday, the Portuguese handball team beat Bahrain by 26-25, in the second game of group B in Tokyo2020, achieving the first official victory in Olympic Games in pavilion group modalities.
Denmark leads the 'poule' with four points, after beating Egypt (32-27), with the Portuguese, Egyptians and Swedes, who still play today with hosts Japan, with two points. Japan and Bahrain did not score.
The top four from each of the two groups advance to the quarter-finals of the Olympic tournament.
On Wednesday, Portugal will face Sweden, at 11:30 (03:30), again at Yoyogi National Stadium.