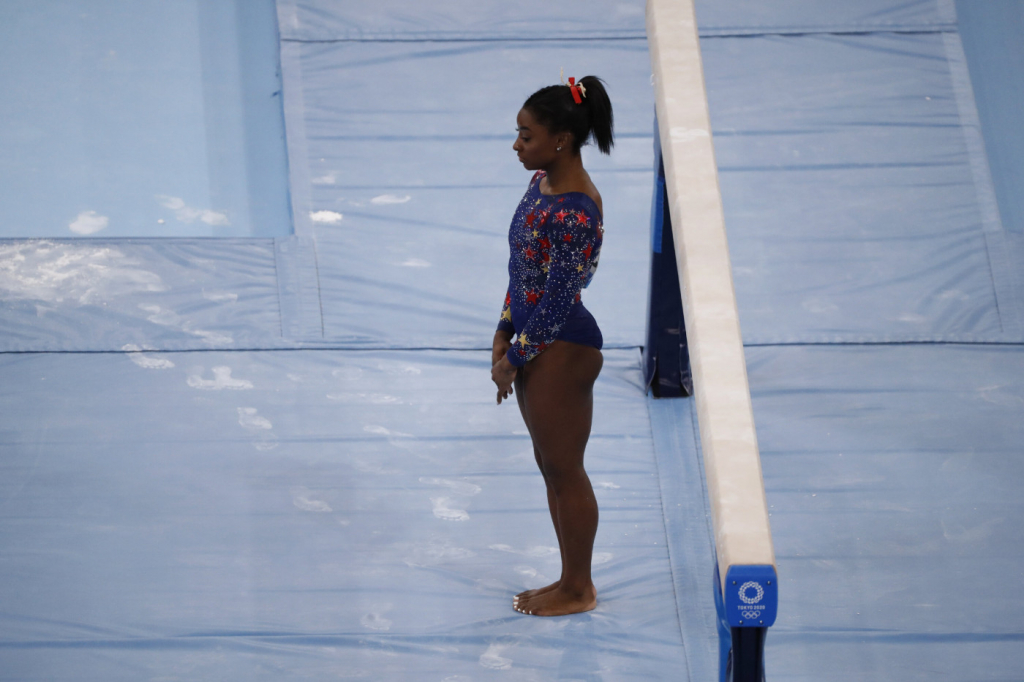 Owner of four Olympic gold medals and considered the favorite in Japan, American Simone Biles left the gymnastics finals to take care of her mental health; Adriano Imperador supports the athlete: 'Be happy'
YURI HIROSHI/FRAME/ESTADÃO CONTENT
Simone Biles's withdrawal rekindled the discussion about the psychological pressure imposed on high-level athletes

The American gymnast's withdrawal Simone Biles during the Tokyo Olympics it rekindled the discussion about the psychological pressure imposed on top-level athletes, especially women. Owner of four Olympic gold medals and considered the favorite to secure more medals in Japan, Biles ended up abandoning the Games' finals to take care of her mental health. The attitude, considered courageous by experts, is not isolated. Pool champion Michael Phelps and Japanese tennis player Naomi Osaka helped to reduce the taboo when they started talking openly about anxiety, depression and even the fight against suicidal thoughts. According to psychiatrist Rodrigo Ramos, high performance sport is far from being a psychologically healthy place.
"What really harms an athlete's mental health is the spotlight. When you're in high performance, the spotlight gets too big, so if he already had discipline, that discipline increases by three, because the whole world looks at him. This excessive spotlight greatly increases the athlete's stress load", comments the professional. Likewise, the athlete's therapist and coach, Gisa Azeredo, reinforces that the pandemic aggravated the anxiety and intensified the psychological pressure about the competitors. "There is an entire country that is there: 'look, you need to bring a medal, we need you'. Think about the burden, the weight that is for an athlete. Let there be mental health."
Psychiatrist Henrique Bottura, a master in sports psychology from Unesp, draws attention to the way athletes are used to dealing with feelings. "The athlete is someone who is used to suppressing their emotions in favor of the ultimate goal, which is the result. Therefore, he cannot be at the mercy of emotions and feelings the inner time. So it inhibits fear. He feels an anguish, but keeps these emotions more contained to achieve the result", he points out. This Wednesday, 28, the former football player, Hadrian Emperor, supported Simone Biles' decision to abandon the finals for teams and general individual of artistic gymnastics. In a post on social media, Adriano said he knew exactly what the gymnast was going through and pointed out: "don't let people crucify you. Be happy and take care of your head! I went through this and even today I am questioned".
*With information from the reporter Letícia Santini