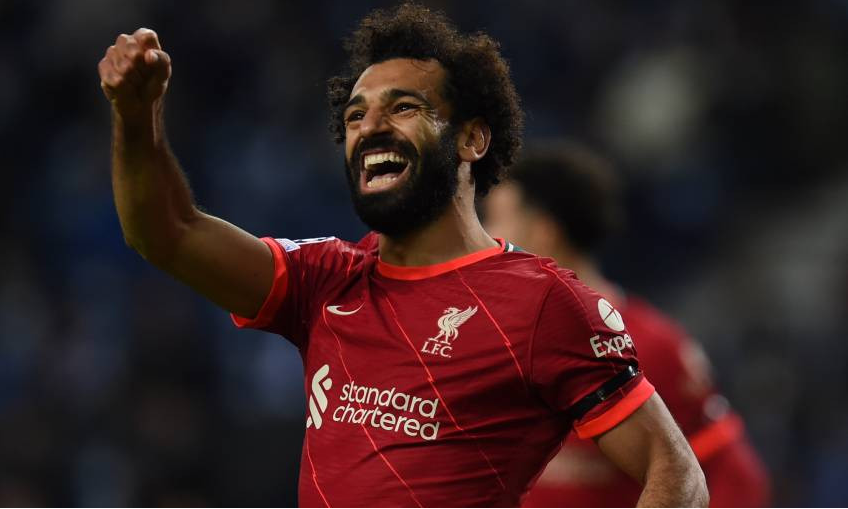 Robbie Fowler does not hide his great admiration for the Egyptian and focuses on renewing his contract with Liverpool.
A Premier League come back to rely on Cristiano Ronaldo, more than a decade later, but in 2021 – as in recent years – Mohamed Salah is probably the player who hears the most praise.
This time it was Robbie Fowler, who this Sunday did not hide his admiration for the Liverpool striker, in his usual space of opinion in the Daily Mirror.
The former figure of Liverpool was very clear, right at the beginning of the text: "Salah is, without a doubt, a world class player".
Fowler wrote that adjectives are already lacking to describe the Egyptian's quality, especially after his goal against Manchester City: "That had a little of everything: brilliant touches in a small space, the strength of the body, the rhythm, a bit of cunning and the glorious finish".
"If it had been Lionel Messi or the Cristiano Ronaldo scoring that goal would have been even more commented", continued the "God" of Anfield, who thinks that Salah "is brilliant in a unique way".
"He is unorthodox. Sometimes it looks like he's going to miss the ball, but he reacts, gets back into play and becomes unstoppable. It looks like the ball is going to be lost but, suddenly, it was a goal. There have been players who have been equally blessed, but not in his style. It's not great technically, but it's incredibly Quick e strong", analyzed the former goalscorer.
The English don't see Salah as a winger: "He plays in the last third. Today there are no more extremes. He is a striker playing in a great team. There have been other great teams but this one reaches that level. And the coach (Klopp) is brilliant too."
Due to the quality, and the "happiness" of the player in Liverpool, the focus is on renewal of your contract.
Robbie Fowler believes that no player on the squad will disagree with an improvement to his contract and no one will protest if Salah becomes the player with highest salary I'm Liverpool.
"With these exhibitions, they have to give him what he wants. But the club, financially, has to think in the long term, and that is why the agreement will not come quickly. But Liverpool management has to understand: Salah is one of the best players in the world", analyzed the former English international.
Dean Saunders has already said that Mohamed Salah is better than Messi and Ronaldo and, at the moment, he is the best footballer in the world.
Phil McNulty agreed with these two former players: "Whenever there is a debate about the best footballer in the world, Salah has to be in the conversation."

Nuno Teixeira, ZAP //