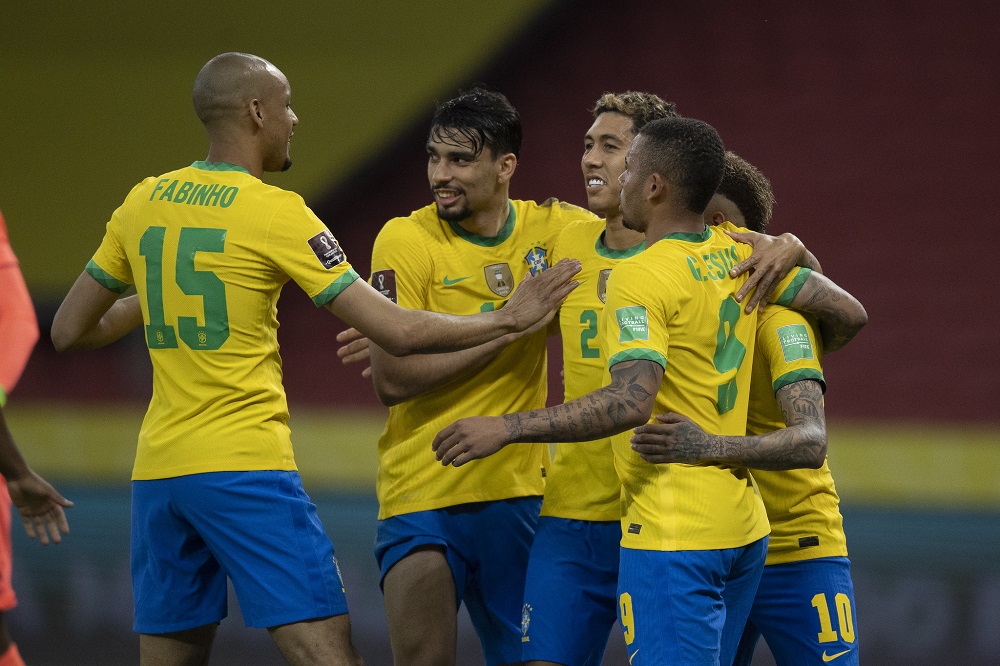 In a letter, athletes registered dissatisfaction with Conmebol and said they 'never wanted to make this discussion political'
Lucas Figueiredo/CBF – 04/06/2021
Brazilian national team players celebrate Neymar's goal against Ecuador

After much suspense, the players of Brazilian Team manifested about the realization of the America Cup No brazil. As advertised by housemour last Friday, the 4th, the team would only position itself after the end of the qualifying round and shortly after the 2-0 victory against Paraguay, a note was posted on the captain's Instagram profile. In the document, the athletes say they are against holding the tournament in Brazil for "various reasons, whether humanitarian or professional". In an excerpt, it is emphasized that "at no time did they want to make this discussion political" and they say they are present on social networks and follow society's debates. Even so, they are "soccer workers and professionals" and will compete in the competition. As stated by Casemiro and Marquinhos in the post-game this Tuesday, there is a hierarchy and it would be respected. Brazil debuts in the Copa America on Sunday, the 11th, against the Venezuela at Mané Garrincha.
Check out the full player manifest below:
"When a Brazilian is born, a fan is born. And for the more than 200 million fans we wrote this letter to express our opinion about the realization of the Copa America. We are a cohesive group, but with different ideas. For various reasons, whether humanitarian or professional, we are dissatisfied with the conduct of the Copa America by Conmebol, whether it was hosted later in Chile or even in Brazil. All recent facts lead us to believe in an inadequate process in its realization.
It is important to emphasize that at no time did we want to make this discussion political. We are aware of the importance of our position, we follow what is reported by the media and we are present on social networks. We also speak out to prevent further false news involving our names from circulating without the true facts. Finally, we remember that we are workers, football professionals. We have a mission to accomplish with the historic green and yellow five-time world champion. We are against the organization of the Copa America, but we will never say no to the Brazilian team"