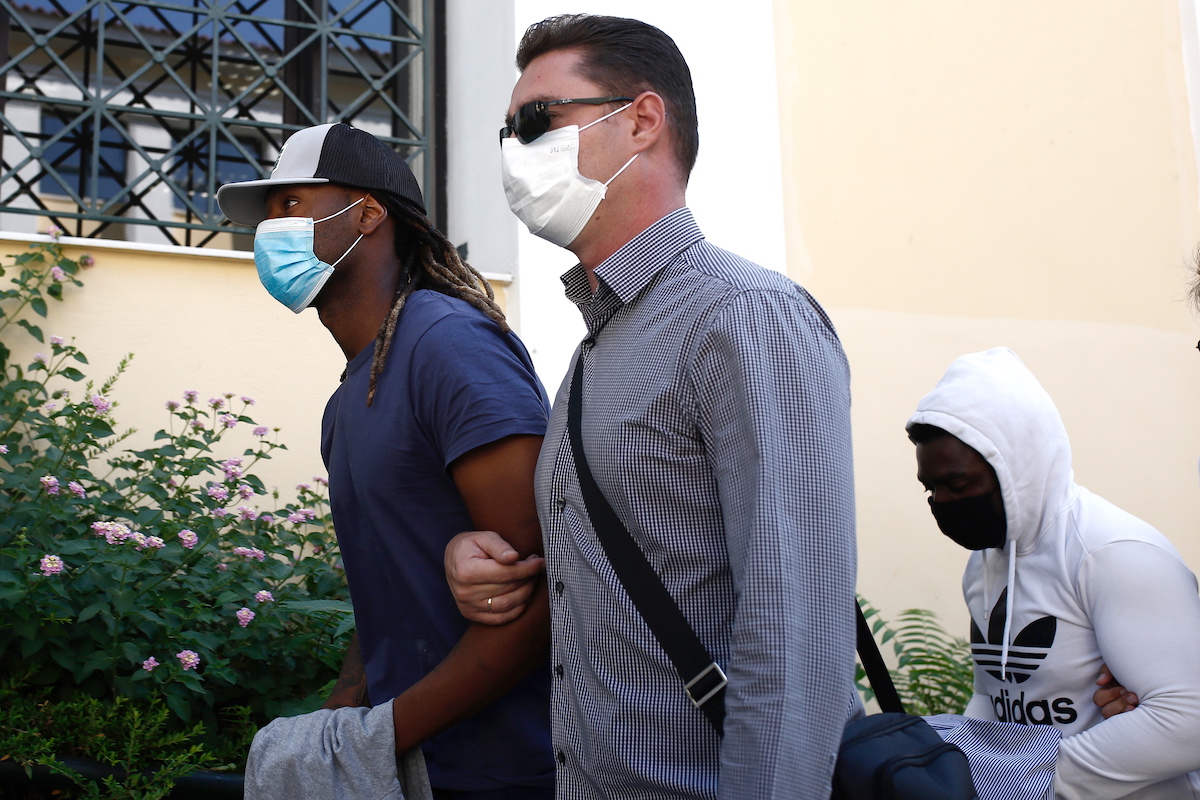 Upon leaving the court in Greece, Rúben Semedo returned this Tuesday to deny having raped a 17-year-old girl after meeting her in a bar.
It was reported yesterday that Portuguese international Rúben Semedo was being accused of having raped a 17-year-old girl. The player claimed to be innocent to journalists as he left the court, where he was heard for the first interrogation, at a time that was captured by Greek television.
"It's all about the money. You'll see. And I want you to come again when I'm innocent. If I hadn't been a footballer, none of this would have happened", shouted the 27-year-old Olympiakos centre-back, writes JN.
Stavros Georgopoulos, the player's lawyer, also reiterated the client's innocence on Monday. "My client denies the charge, regretting the fact that he was exposed and that he forcibly made a statement," he told the Greek press, adding that Semedo believed the young woman was 19 years old and not 17, and that has proofs of innocence. "They were together for 15 hours, it is inconceivable that he would be accused of that", he says.
The Greek press also advances that the mother of Rúben Semedo went to Greece yesterday. O Olympiacos has also spoken, saying that he respects the central defense's "presumption of innocence" and that he will await the court's decision.
The alleged victim claims to have met Rúben Semedo and Jeff Ogutsukou, a 40-year-old Nigerian artist who is also being accused of rape, in a bar on Sunday morning in Oropos.
The two men will have later taken the young woman to Semedo's house in Glyfada and that's where the crime took place. The victim then went to the police station with her mother to file the complaint and says that the player got her drunk to rape her. Rúben Semedo was reportedly arrested at his home following the issuance of a police warrant.
This is not the first problem with justice the player faces. In 2020, the player was sentenced to a suspended sentence of five years in prison and barred from entering Spain for eight years for kidnapping and threatening to kill a man while playing for Villarreal.