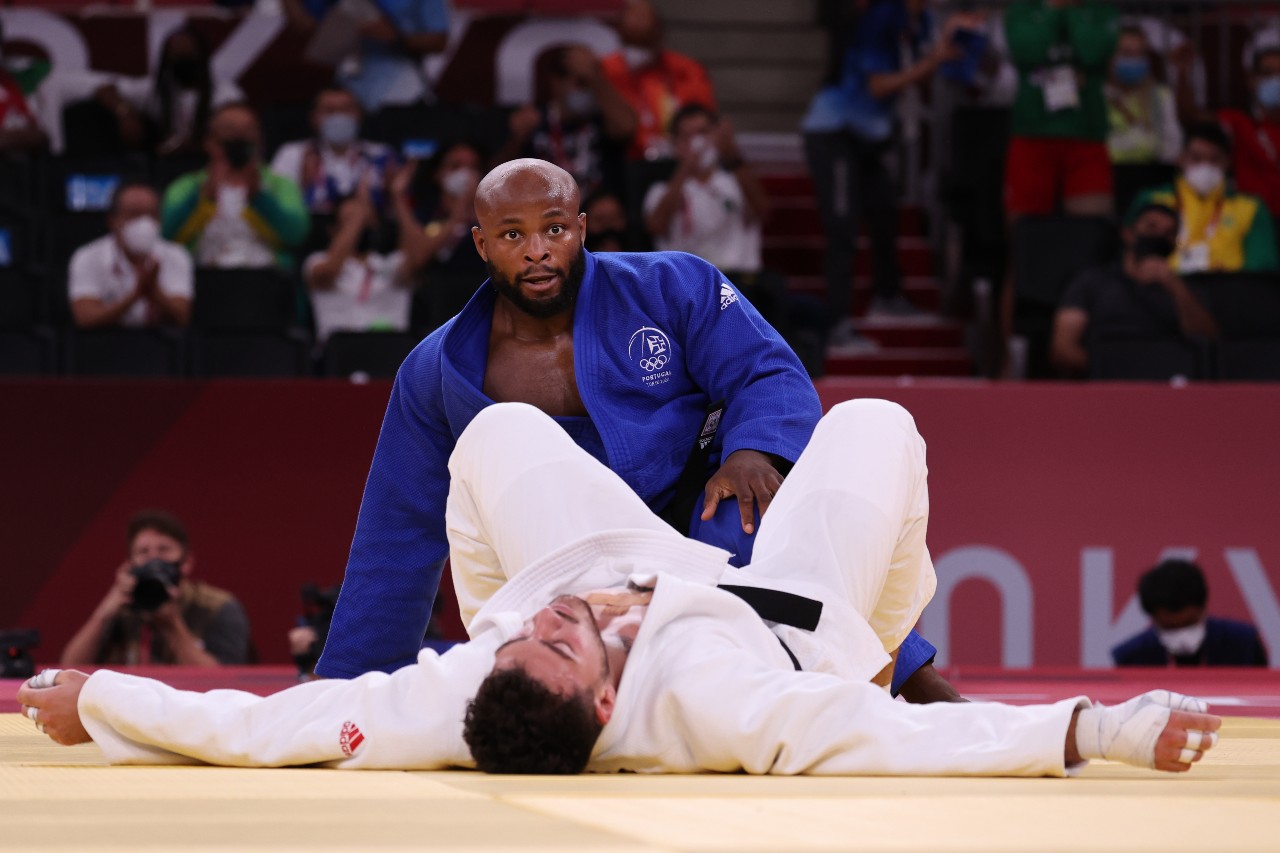 Third medal has already equaled the two best records ever. But it is very likely that Portugal will still win at least one more medal.
Of course the title of this article is risky. But it's not that risky to comment that Portugal will win at least four medals at the Tokyo Olympic Games. If you confirm the quartet, it will be the best Portuguese record ever in this event, in medal accounting.
The three medals already won in Tokyo were not exactly surprising: Jorge Fonseca (judo), Patrícia Mamona (athletics) and Fernando Pimenta (canoeing) were favorites on the podium and confirmed it. Bronze in judo and canoeing, silver in athletics.
What is the fourth medal that ZAP considers almost certain? the of Pedro Pablo Pichardo in the triple jump, in athletics. Of the three Portuguese in qualifying, Pichardo was the only one to make it to the final – and achieved a mark of 17.71 meters, while the second best athlete was the Turkish Er Necati, who was 17.13 meters. More than half a meter difference in relation to all others, a huge margin in this competition. But, obviously, every day is a day and anything can happen in the final, although Pichardo is in the favourites, even for the gold medal.
Portugal has 26 medals so far won in the Olympic Games. The three editions with the most Portuguese podiums were: Los Angeles 1984, Athens 2004 and Tokyo 2020, which still runs. Three medals in each edition.
The 1984 edition stands out in relation to the others because Carlos Lopes won the gold medal in this edition (the first Olympic title for Portugal). Still in Los Angeles, Rosa Mota e António Leitão won the bronze medal.
In Athens, 20 years later, there was no gold but there were two silver medals – Sergio Paulinho e Francis Obikwelu – and a bronze one, achieved by Rui Silva.
Among the 26 rises to the podium, there is the record of Portugal's first medal at the Olympic Games: it happened in 1924, in Paris, thanks to the trio Aníbal Borges D'Almeida, Hélder de Sousa Martins and José Mouzinho de Albuquerque, in horsemanship.
So far bronze is the predominant metal in Portugal's list of medals: four gold, nine silver and 13 bronze.

Nuno Teixeira, ZAP //