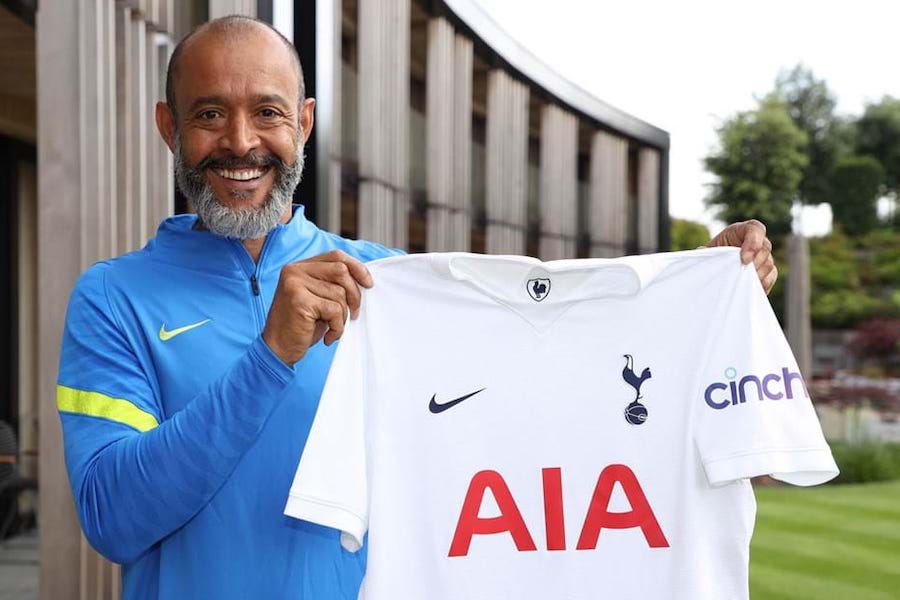 The Portuguese coach is the new coach of Tottenham, having signed a two-season contract, announced the English First League team.
"We are happy to announce that Nuno Espírito Santo is the new coach, with a contract valid until 2023″, revealed the English club in a statement.
"When you have a team with quality and talent, we want to make the fans proud. It's a great pleasure and an honor (to be here), it's a joy and I'm happy and eager to get to work. We don't have time to waste and we have to start working immediately, as the pre-season starts in a few days", said the Portuguese coach, quoted in the same note.
After José Mourinho did not finish last season, having been temporarily replaced by Ryan Mason, the spurs back to a Portuguese coach, with Nuno Espírito Santo continuing in the Premier League, after four seasons at Wolverhampton (where he was replaced by fellow countryman Bruno Lage).
Arrived in 2017/18, the former goalkeeper took the wolves winning the 'Championship' (second step) and rise to the Premier League, in which he achieved seventh place in 2018/19 and 2019/20.
In 2019/20, Nuno led Wolverhampton to the quarter-finals of the Europa League, in which he ended up losing to Sevilla, who would later win the competition.
Your last season in wolves it ended up being the least achieved, finishing the English league in 13th position.
Before arriving in England, Nuno Espírito Santo coached Rio Ave, Valencia and FC Porto.