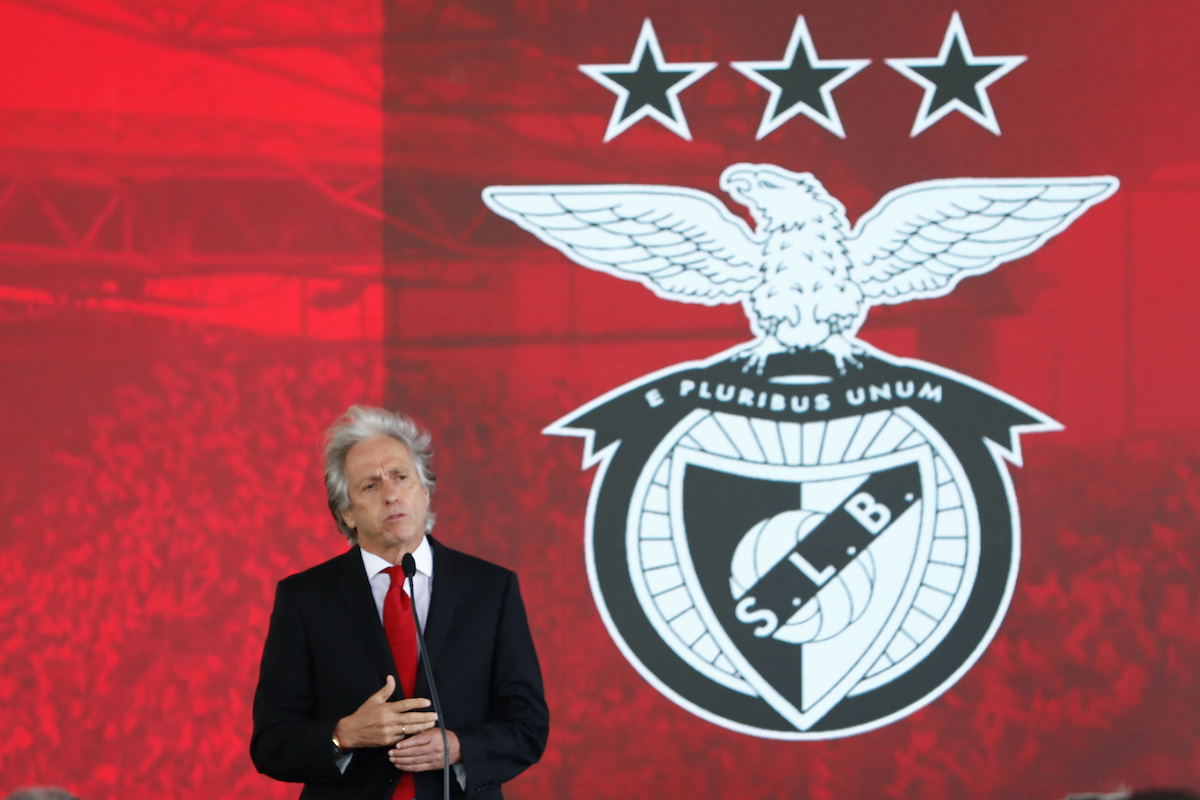 The Benfica coach would like to see his squad strengthened in this winter market, but the president of the Eagles, Luís Filipe Vieira, considers that the players available to Jorge Jesus have enough capacity to fight for internal competitions and have a good campaign in the League Europe.
Jesus would like to see reinforced the midfield, the position of the right wing and the attacking front in this market in January, but his will was not met by Luís Filipe Vieira, who believes that the squad is sufficient for the competitions in play, advances the Record.
Therefore, Benfica's big moves are not expected in this January market.
The Eagles coach will only count on the arrival of the central defender Lucas Veríssimo, from Santos and who has long been on Jorge Jesus' list. The contract is already closed and the Brazilian player will head to Portugal after the Libertadores Cup ends.
The scenario only will change if Benfica sells important players: the eventual departure of Julian Weigl, for example, could allow Jorge Jesus to sign a player who he considers to be more consistent for the '6' position.
Benfica de Jorge Jesus, who returned to Benfica last summer after having played for Sporting, Al-Hilal (Saudi Arabia) and Flamengo (Brazil), invested around 100 million euros in reinforcements, more than double the rivals FC Porto and Sporting together, in the same transfer window.
In all, there were nine reinforcements, five of which for a value of 15 million euros or more, as the Diário de Notícias writes.
The highlight was the signing of Uruguayan Darwin Núñez (24 million euros), who became the most expensive player ever in Portuguese football, Everton (20 million euros), Pedrinho (18 million euros), Luca Waldschmidt (15 million euros) euros), Otamendi (15 million euros), Gilberto (3 million euros) and Helton Leite (1.5 million euros). Jan Vertonghen also arrived at zero cost and Todibo on loan.