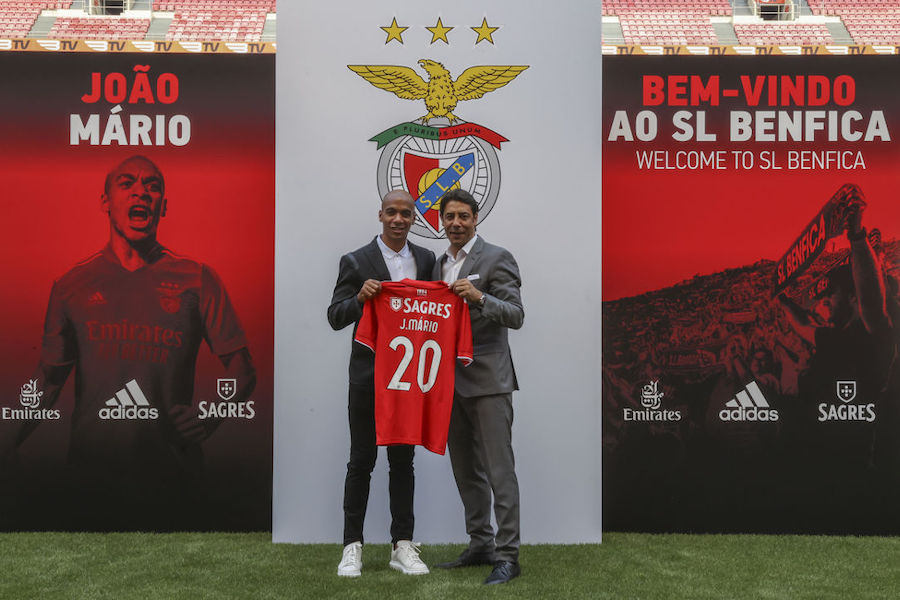 The Portuguese international said, this Thursday, that the coach of the eagles was "determining" for his entry into Benfica and was convinced that the reds will have "an excellent season".
"I feel confident. Expectations are always high at Benfica. We already have a first big goal, which is entry into the Champions League, and I'm sure the team will be prepared. I also know how important it is for Benfica to win the championship again", said the midfielder, speaking to BTV, during the presentation as a player of the eagles.
João Mário terminated his contract with Inter Milan at the beginning of the week, having subsequently signed for five seasons with Benfica, in which he will meet Jorge Jesus, coach who coached him at Sporting, in 2015/16.
"Mister was the one who managed to get the best performance out of my characteristics, he's someone I've always admired a lot for his professionalism and his work. Being as sincere as possible, was decisive in my choice to come to Benfica", revealed the 28-year-old player.
Moreover, the midfielder believes that the football played by the eagles is the one that best suits his characteristics: "In view of the coach's ideas, it is football that benefits my characteristics a lot. From what I could see in these first days, the team is very used to a supported game, something that I identify a lot with, and we have excellent players to have an excellent season. By the way the coach prepares the team, I'm sure the fans will enjoy our football this time."
The new owner of Benfica's 20 jersey said that the team is already "preparing well" for the third qualifying round of the Champions League and said that they have found "a group that really wants to give joy to Benfica fans and win the championship".
Admitted to still having been "very well received by all" at the club and left a special word to Rui Costa, acting president, after the suspension of Luís Filipe Vieira: "He was the first person to contact me to come to Benfica."
The third reinforcement secured by the reds for 2021/22, after Rodrigo Pinho and Gil Dias, was loaned by Inter Milan to Sporting last season, helping the lions to become national champions 19 years later.
In 2020/21, João Mário scored 34 matches and two goals for the greens and whites, also contributing to the conquest of the League Cup.
Sporting has already informed that it will go to court in this case, as it considers that Inter Milan and the player used "an expedient" to "exempt" themselves from what they signed in 2016 and which required the payment of 30 million euros in case the athlete signs for another Portuguese club.