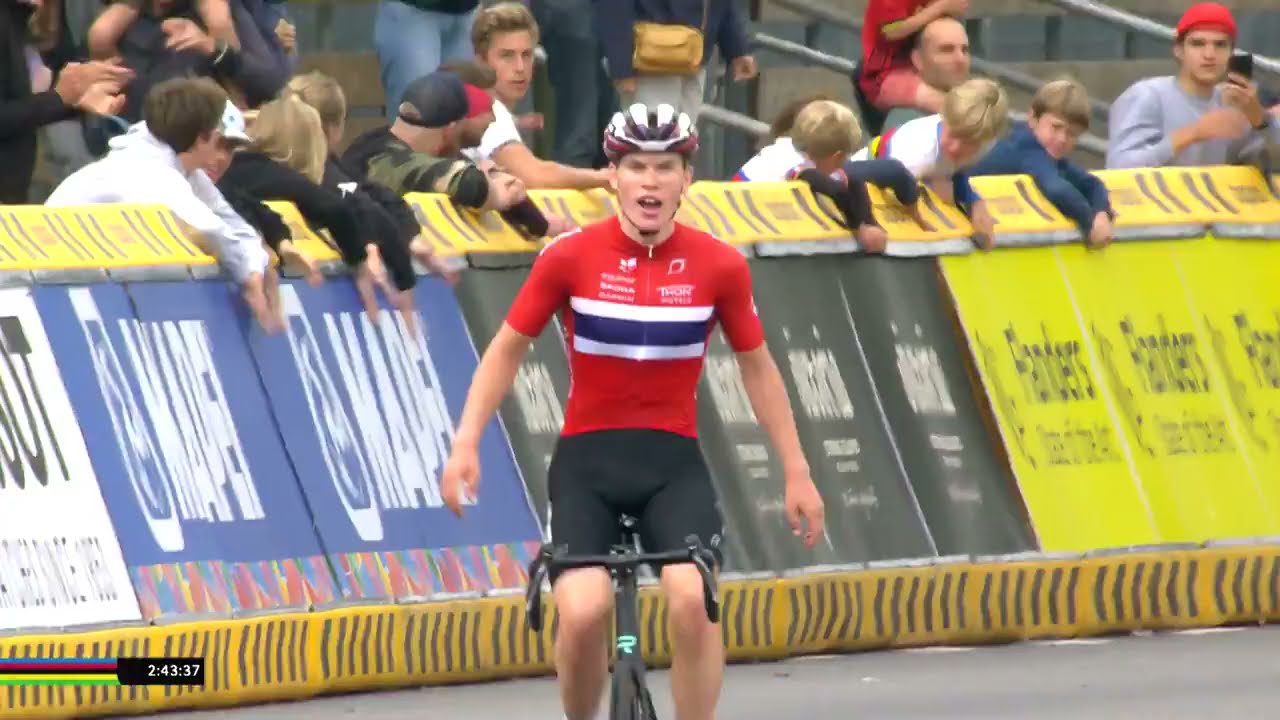 Per Strand won, António Morgado was sixth, but the Lithuanian cyclists ended up scoring the junior road race at the World Championships in Flanders.
Per Strand Hagenes is the new world junior cycling champion in road racing. Hagenes is the first Norwegian to achieve this title, in the junior level.
The race took place this Friday in Flanders, very early (8:15 am local when the race started).
The Norwegian set off for a solo escape on the penultimate climb and reached the isolated end. In second place was the French Romain Gregoire.
Interestingly, just two weeks ago, at the European Championships in Italy, and in the same event, the outcome was reversed: Gregoire got the gold medal and Hagenes the silver medal.
This time, on the circuit that started and ended in Leuven, the fight for the bronze medal was won by sprint by Madis Mikhels, from Estonia.
Featured for António Morgado. The Portuguese finished the test in the sixth place, very close to bronze. Gonçalo Tavares was ranked 22nd.
The other two young Portuguese, Lucas Lopes and Diogo Pinto, did not reach the end, in a race marked by several falls, one of them right in the first meters – the narrow streets and the tight curves in that area of ​​the Belgium did not help.
Who also marked the day were Edgaras Zekas e Jomantas Venckus, the only two cyclists who were part of the Lithuanian national team.
But they didn't even show up in the starting zone. Among all those enrolled, they were the only ones not to start the race. Why? Why…arrived late.
Edgaras and Jomantas arrived at the meeting point one hour later the race has started. Later, about 90 kilometers from the end, the television broadcast showed the two cyclists on a sidewalk, watching their smiling colleagues.
ZAP has yet to understand what caused this unfortunate delay.