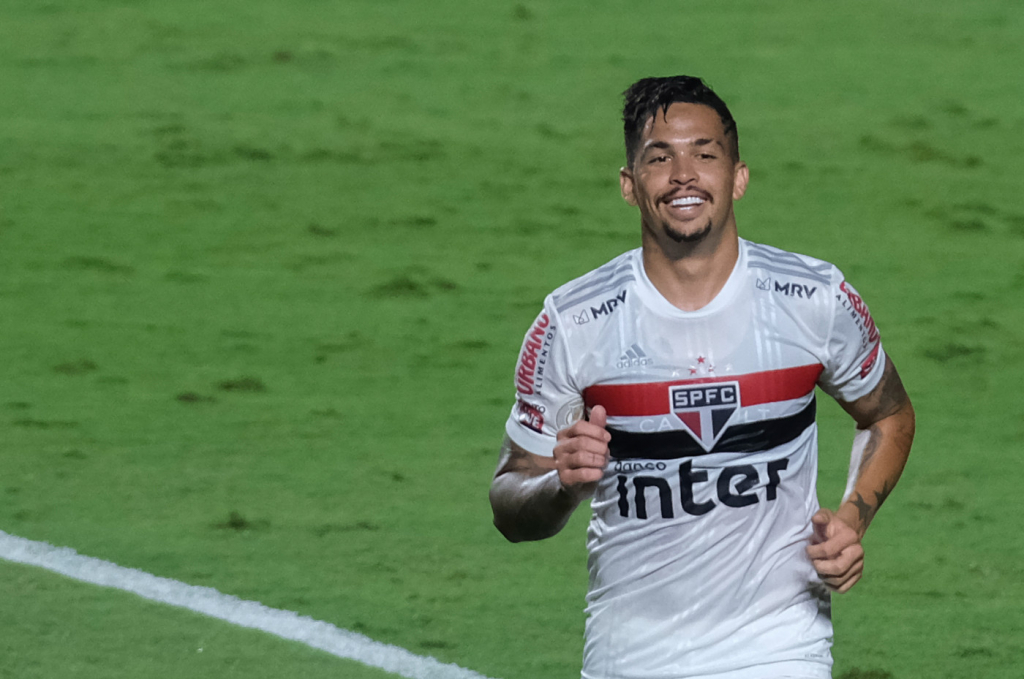 The striker said that the arrival of the Argentine coach was decisive for the team to grow in the season
MARCELLO ZAMBRANA / AGIF – PHOTOGRAPHY AGENCY / ESTADÃO CONTENT
Luciano compared Crespo to Diniz at the helm of São Paulo

The striker Luciano showed approval with the changes that the Argentine coach Hernan Crespo been doing in Sao Paulo and this Monday, 3, compared the styles of the current and the former coach of the team, Fernando Diniz. In his opinion, Crespo's arrival was decisive for the team's growth in the season. "Since the departure of Diniz, we have shown evolution, the athletes who came now also arrived very well, great athletes who were champions and came to add. I think it's been a good change for us, Hernán's style of play is different from Diniz ", said the player, in an interview with SporTV. Luciano pointed out the change in defense as the main one implemented by Crespo. "I think the main difference is the three defenders' scheme that we were not used to playing. Crespo arrived, put three defenders and we had time to train. Our team, even with three defenders, is offensive ", he analyzed.
Regarding the offensive sector, Luciano also saw changes, mainly in his positioning on the field. "There is a difference because the Brenner I had more mobility, I left the area, I also leave. But now Crespo asks the center forward to stay more in the area, more still, and for me to leave a little longer. This also influences a little because last year I, with this rotation with Brenner, ended up getting closer to the area, and the goals came naturally. Now I was able to score. Many people do not understand, but I have a different role now in the team, I have to help the Pablo, but they are two great players ", he said.
The São Paulo players returned to work on Monday, a day after the 2-2 draw with Corinthians, away from home, with Paulistão. The lateral Daniel Alves, who was not related to the classic, trained normally. The player had been spared to be 100% for the duel against the Racing, the most difficult of São Paulo in Group E gives Liberators cup, on Wednesday, 5th, in Argentina. For this important match, Crespo may have the returns of Eder and Gabriel Sara, who are in the final stage of physical recovery. With the two players, São Paulo will do another training session in their CT this morning. In the afternoon, you will embark for the neighboring country.
* With information from Estadão Content