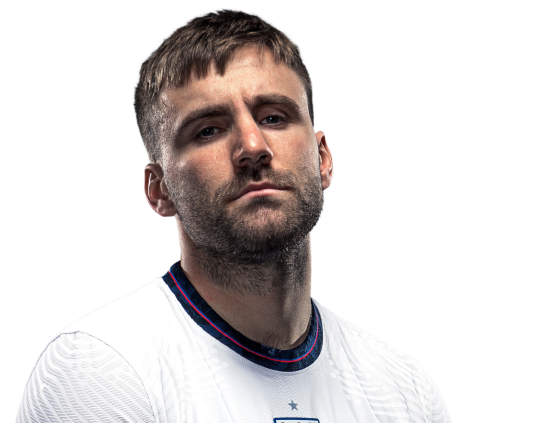 England's full-back was limited from the game against Germany, but even so, he participated in the following three matches.
The great game of the round of 16 of the European 2020, between England and Germany, ended with an English party, which defeated the historic rival by 2-0. But it ended with pain for Luke Shaw.
The newspaper The Sun reveals that the English international was injured in that duel with the Germans, where he made an assist for the first goal, by Raheem Sterling. shaw left some ribs but even so, he started in the next three games, from the quarter-finals to the final against Italy (and scored his first goal in that final).
The 26-year-old is now on holiday in Greece, although his Manchester United coach Ole Gunnar Solskjaer thought Shaw would return to Manchester straight away for medical checks.
Solskjaer hopes the English international will soon return to the field, having played an important role in Manchester United's last leg: performed 47 games over the past season.
Remember that, in the United squad, Luke Shaw's main competitor for the position of left-back is Alex Such, who left FC Porto last year but did not claim to be the undisputed starter in his first season in Manchester: 24 games.
At Euro 2020, Shaw didn't even start as a starter, as he Kieran Trippier was chosen for the starting team in England's first game against Croatia. But the Manchester United player took the place from the second commitment, against Scotland, and was one of the best full-backs at the European Championship.

Nuno Teixeira, ZAP //