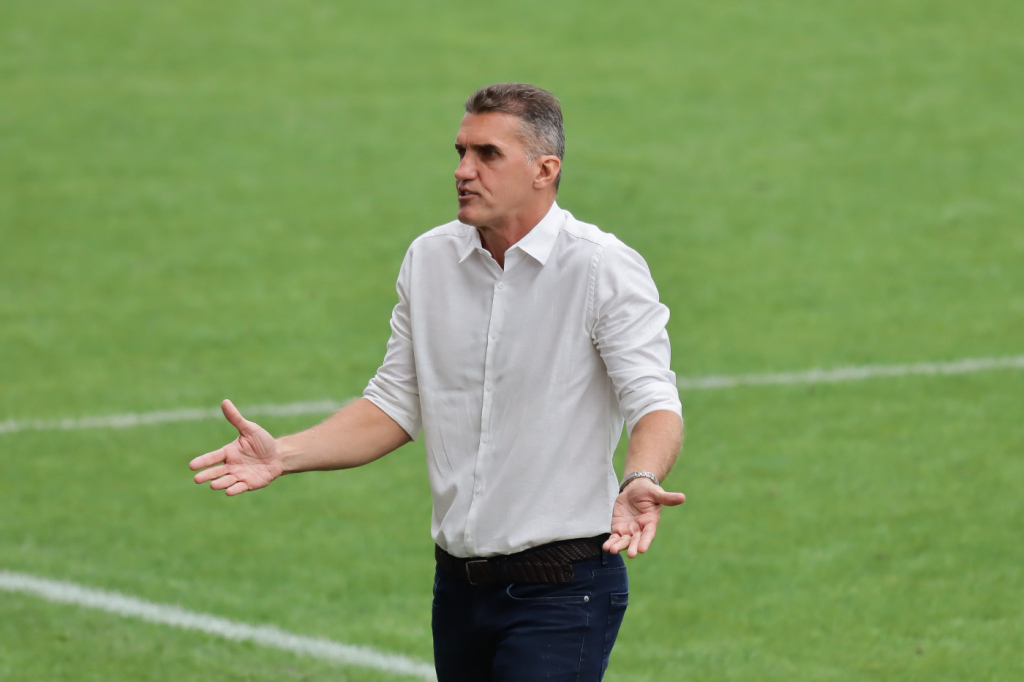 The coach, however, said he did not fade and prefers to see adversity as a 'learning experience', one more in his career; at Chapecoense, he was responsible for leading the team's reconstruction after the tragic accident at the end of 2016
ANDRé PERA / F8 AGENCY / ESTADÃO CONTENT
Vagner Mancini during a match between Corinthians vs Ponte Preta

The coach Vagner Mancini gave his report on the routine in the Corinthians in between to the Covid-19 outbreak that affected 14 players in the squad, in addition to members of the football department. He was exhausted by the difficulties, but assured that he is prepared to face the problems and said he was grateful for the opportunity on the black team. "People certainly don't know what we're going through. 10 days ago, our squad had 29 players. That week, it was only 17. It is obvious that you start losing pieces and you need to look to the side to see who is available. To make matters worse, people on our staff were also infected. So our loss was very accentuated in all sectors ", he reported. "Me, Flávio de Oliveira (physical trainer) and Duílio (Monteiro, president) arrived at CT at 7 am, to try to resolve all issues that were also part of these people who could not be there", he added.
Mancini recalled that members of the technical committee also contracted the virus. He, however, said he did not fade and prefers to see adversity as a "learning experience", one more in his career. At Chapecoense, the coach was responsible for commanding the team's reconstruction after the tragic accident at the end of 2016. "We lost a lot of our technical staff too. Alessandro, Roberto and André (director) have been working from home and we are trying to recompose. I had a similar experience at Chapecoense, at the end of 2016. They did not have enough employees for the day to day football. And the scene repeats itself now, of course in a different way. But this has also motivated us to do more, to join hands and help us ", he stressed. "It has been tiring, but it has also been pleasurable, because it is very important to live the club in all its intensity. Living Corinthians is for a few people, and I am very grateful for that ", he stressed.
Let's check how Timão's goals were here in @NeoQuimicaArena today?!

📹 Corinthians TV # NoParaDeLuta#VaiCorinthians pic.twitter.com/m9752z6kN4

– Corinthians (@Corinthians) March 7, 2021
The coach praised the squad in his hands, saying that he is formed by athletes capable of overcoming the bad weather. On Sunday, the team from São Paulo defeated Ponte Preta by 2-1 at Neo Química Arena and won the first victory in the Paulista championship. "It is a very strong team that has generated a very positive energy, even with all the problems we face. I had not found this environment that I have at Corinthians anywhere. It's not just pressure. We have moments of pleasure and we help the teammate who is on the side, on the field and on a daily basis ", he evaluated. Corinthians has a free week to train and will return to the field next Sunday, at 4 pm, against the Sao Caetano, at Anacleto Campanella, in a duel of the fourth round.
* With information from Estadão Content