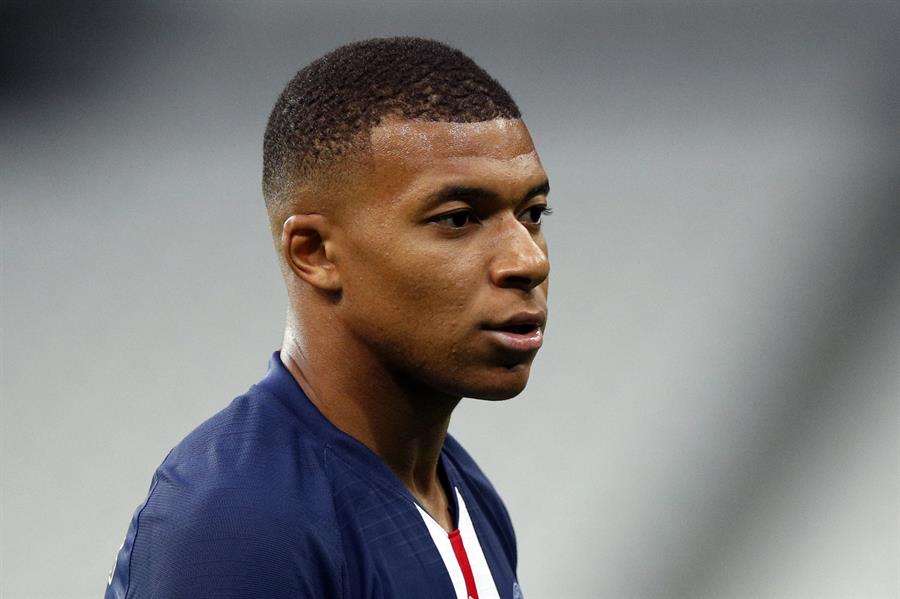 The striker said Paris Saint-Germain's version of the matter is a 'lie' and it sounded like he was a 'bad guy'
Yoan Valat / EFE
Kylian Mbappé to leave PSG next season

Kylian Mbappé broke the silence on Monday, 4, and confirmed that he would have liked to leave the Paris Saint Germain in the last transfer window, closed at the end of August. According to the striker, who only has a contract until mid-2022, his intention was to leave good money for the club to acquire a player of the same level. "From the moment I didn't want to renew my contract, I told PSG that I wanted to leave. I wanted PSG to get an important amount from my sale in order to be able to find a quality replacement", he said, in an interview that will be aired this Tuesday to French TV station RMC Sport. "PSG gave me a lot and I was always happy in the four years I was here. I'm still happy. I announced my intention so that the club could react in time. I wanted everything to go well for us to reach an agreement. I told PSG officials that if they didn't want to sell me, I would stay at the club," he added.
Mbappé, however, refuted the PSG board's speech, which claims to have made several proposals to renew the attacker's ties. According to the 22-year-old, the club's leaders have known of his desire to leave France since the end of July. "They say that I turned down six or seven offers to renew the contract and that I no longer wanted to talk to the Leonardo (Football Director of Paris Saint-Germain). This is not true. My position was always clear, I informed the club of my intention to leave at the end of July. I didn't like the club saying that I only told them I wanted to leave at the end of August. It's a lie and it sounded like a bad guy. I told PSG that I wanted to leave at the end of July," said the striker, who will be able to sign a pre-contract with any other team as of January 1st.
In the last transfer window, the Real Madrid has arrived to make two offers to remove Mbappé from Paris Saint-Germain, the last of which exceeds R$ 1 billion. The board of PSG, even so, preferred not to negotiate the striker, who started to form a trio with Lionel Messi and Neymar. In the current season, he has 4 goals in 11 games, being fundamental in the team coached by Argentine Maurício Pochettino. Currently, the Parisian team leads its group in the Champions League and is the first place in the French Championship.