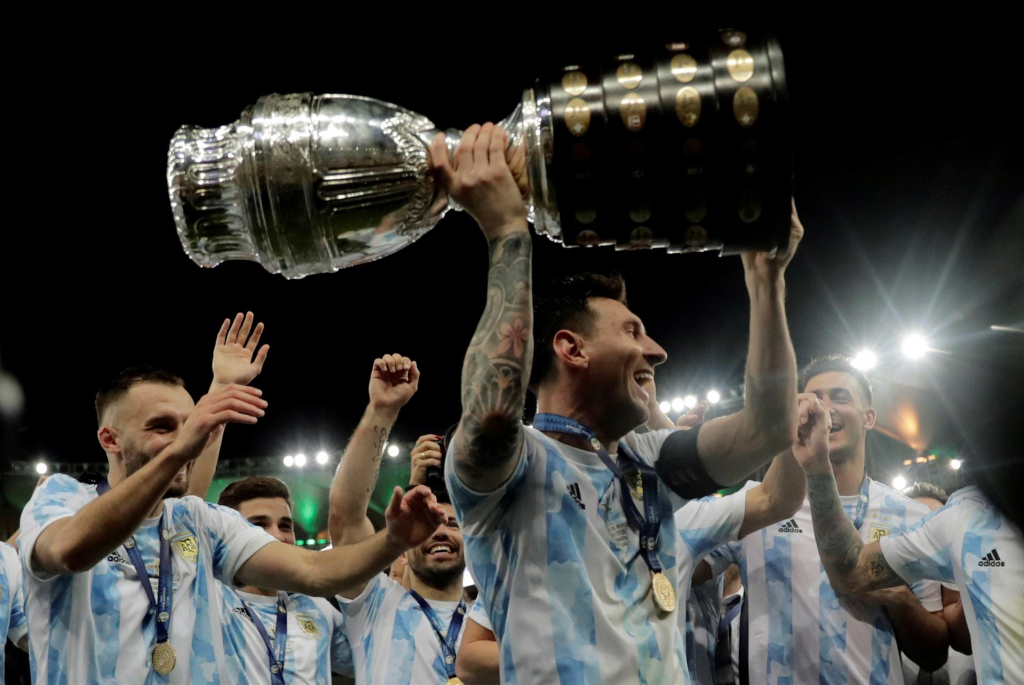 The ace also said that before 'they were not the worst' and now 'they are not the best', in addition to remembering that the team needs to continue growing as a team for the next competitions.
EFE/ANTONIO LACERDA
Lionel Messi lifting the Copa América Cup after Argentina's victory over Brazil at Maracanã

Lionel Messi carved its name among the champions with the argentine team about two months ago, when Albiceleste defeated the Brazil, in Maracanã, in Rio de Janeiro, and won the title of America Cup, with the attacking midfielder's goal Angel Di Maria. The cup ended a 28-year fast, taking a huge weight off the back of the coach's team. Lionel Scaloni. This Thursday, 9th, in an interview with the local "ESPN", the shirt 10 from Argentina and the Paris Saint Germain he vented, stating that the players were being treated as failures before the victory over Canarinho. "A little of what we talked about before, with the theme of what happened in 2014 (World Cup), 2015 (Copa América), 2016 (Copa América Centenário), a part of journalism treated us as failures, that we didn't feel the t-shirt, they asked us not to play in the national team anymore. We tried to give our best, we tried to be champions, it was the first thing we wanted," said the player. "And it's not about winning or losing, it's difficult to win a World Cup, a Copa America. We do not always believe that we are the best in the world and we have to start by recognizing that we are not the best, there are teams that compete, that it is not easy to win. We have to think about the work, about always giving our best", added the Argentine ace.
Messi also said that before "they weren't the worst" and now "they aren't the best", in addition to reminding that Argentina needs to continue growing as a team for the next competitions. "Before we were the worst because we lost the final, now we are the best. We were lucky to win the Copa America, but we have to keep growing, preparing for what is to come, because they have very good teams, wanting to be champions and they compete on equal terms", he said. The ace also revealed that he has never had a vacation as good as the last thanks to the Copa America title. Not even the whole mess surrounding his departure from Barcelona discouraged him. "Finally I had a happy vacation from the first to the last day. Before, the first 15 days of vacation were bitter, with no desire to do anything", he commented.