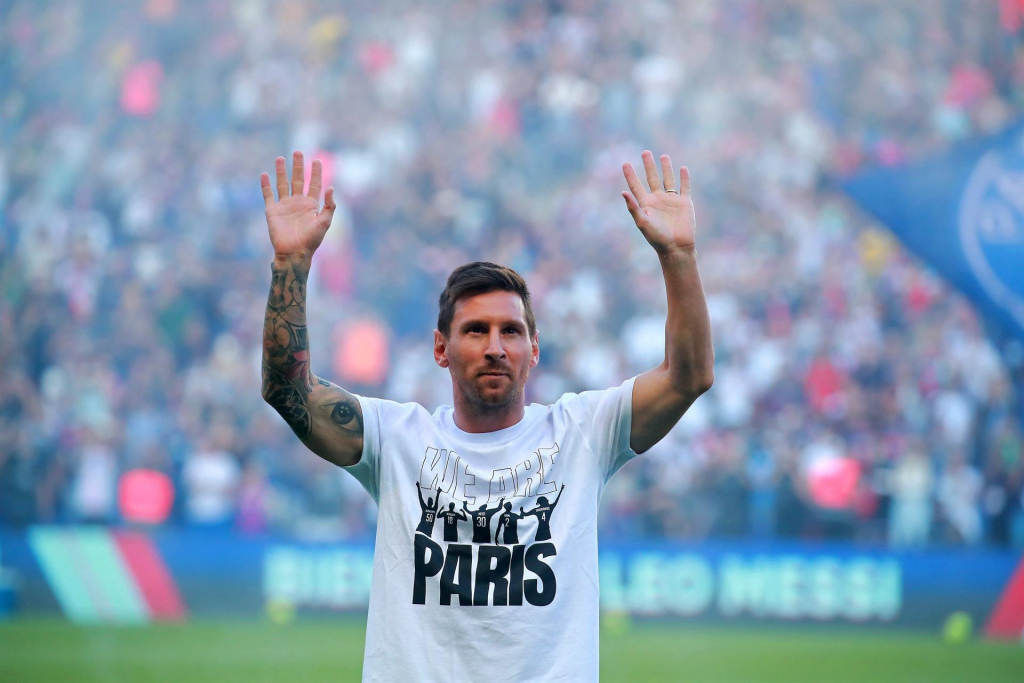 In an interview, the player also commented on the troubled departure of Barcelona; he was hired by Paris Saint-Germain in August
EFE / EPA / CHRISTOPHE PETIT TESSON
Messi is the player who won the most Golden Ball in history, being crowned the best in the world six times

This Friday, the 8th, the magazine "France Football" released the list of the 30 finalists of the Golden Ball, with emphasis on Lionel Messi, Neymar e Cristiano Ronaldo, which again figure among the nominees. In the same publication, the Argentine ace said in an interview, published in full this Saturday, 9th, that he is not favorite to take the award and revealed which players he would vote for. He also commented on Barcelona's troubled departure. Hired by Paris Saint-Germain in August, Messi had a difficult season at Barcelona, ​​which is going through a serious financial and institutional crisis. Despite having won the Copa América by Argentina, the player claims that he is not among the favorites to take the Ballon d'Or and revealed that he would vote for Neymar and Mbappé, teammates in the French team, to take the award.
"I have two players on my team that I would vote for: Neymar and Mbappé. There are other players who individually have had a great season like (Polish Robert) Lewandowski. (French) Karim Benzema also had an excellent year," said the Argentine. Messi is the player who has won the most Golden Ball in history, having been crowned the best in the world six times. He received the award in 2009, 2010, 2011, 2012, 2015 and 2019. The Paris Saint-Germain shirt 30 commented on what he thinks it takes for an athlete to be worthy of the award. "It's hard to say because what you achieve at the collective level is very important for the Ballon d'Or. Lately, what has been achieved has a lot of weight, like the Champions League, Copa America or Eurocopa. Getting these titles has a lot of weight".
At 34 years old, the Argentine ace was planning a retirement in the Barcelona, club where he played since adolescence. However, the player said he "had no other option" than to leave the Spanish team after failing to reach an agreement for a new contract. At Paris Saint-Germain, he says he doesn't regret the choice he made and recalls leaving Spain. "I had to change my plans, leaving Barcelona was a strange feeling, similar to when I was 13 years old and I left Rosario. It was extremely hard to fit in, to leave our home and the family had to completely change their routines, the boys to change schools. For the first time in my career, many things went through my mind", he said. Messi is with Argentina's selection for the 2022 World Cup qualifiers. This Sunday, he takes the field to face Uruguay, at 8:30 pm (GMT), at the Monumental de Nuñez stadium, in Buenos Aires. The Argentine team is second on the leaderboard with 19 points, eight behind Brazil.
* With information from Estadão Content