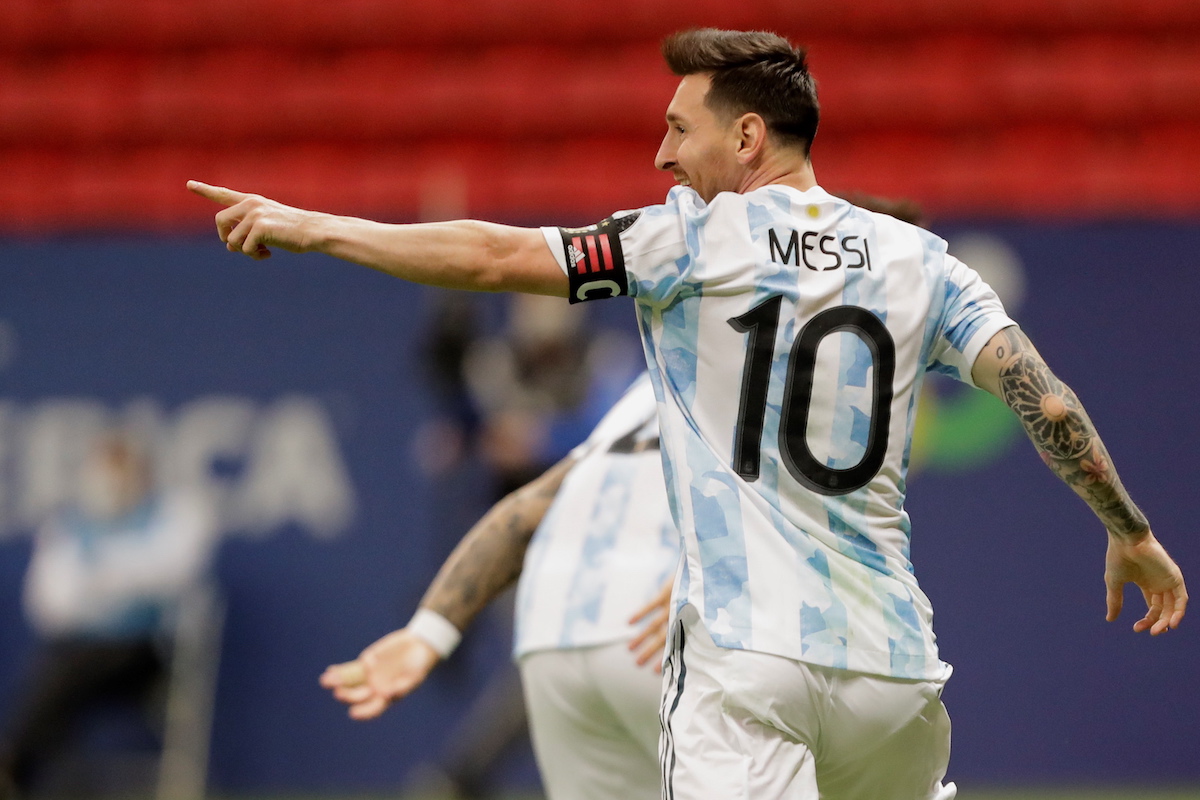 After the glory of winning the Copa America this year, Messi recalls in an interview the most complicated moments and the criticism he was subjected to in the Argentine press.
Winning a trophy with the Argentina national team took a long time for Lionel Messi, but he ended up arriving this year with the victory of the Copa América against Brazilian rivals. However, the ace does not forget the criticism he was subjected to in the press in his home country.
"With what happened in 2014, 2015, 2016, a part of the press treated us as some losers who didn't love the nightgown, asked that we no longer play in the national team. We tried to give our best, we tried to be champions, that's what we wanted," he said in an interview with ESPN Argentina.
Remember that before winning the Copa América this year, Messi and the Argentine team had already suffered many disappointments, with the defeat in the final of the Worlds 2014 1-0 against Germany.
The Copa América was also going wrong for them, with the country of the pampas losing three finals in this competition in 2007, 2015 and 2016 – with the Argentine star even announcing that he was going to hang the boots after missing a penalty kick in the 2016 final.
"For me, the national team is over", he said after the defeat against Chile in 2016. "I've done everything I could. It hurts not to be champion". After several calls for him to return to the national team, Messi ended up backing down in the decision.
Now, Messi recalls that complicated period: "It's not about winning or losing, it's difficult to win a World Cup, a Copa America. Reaching the final of a Copa America and a World Cup doesn't seem like a small thing and, at the moment, it wasn't valued, on the contrary. Before we were the worst because we lost the final, now we are the best".
The ace reinforces "the important thing is to give everything" and leave the competitions with a clear conscience for trying hard, even if you lose. The PSG striker says that the Argentines recognize that they are not the best in the world, but that the team is preparing for the future. "Unfortunately, only one wins", he concludes.
Of the long-awaited victory this year, Messi says he "couldn't believe it". "I dreamed so much about that who didn't even know what was happening. Honestly, I enjoy it more now when I see the images than when I was lost and paralyzed," he began.
"Finally I had a happy vacation from the first to the last day. I always ended up not reaching the goal and the first 15 days were bitter, with no desire to do anything", concluded Lionel Messi.

Adriana Peixoto, ZAP //