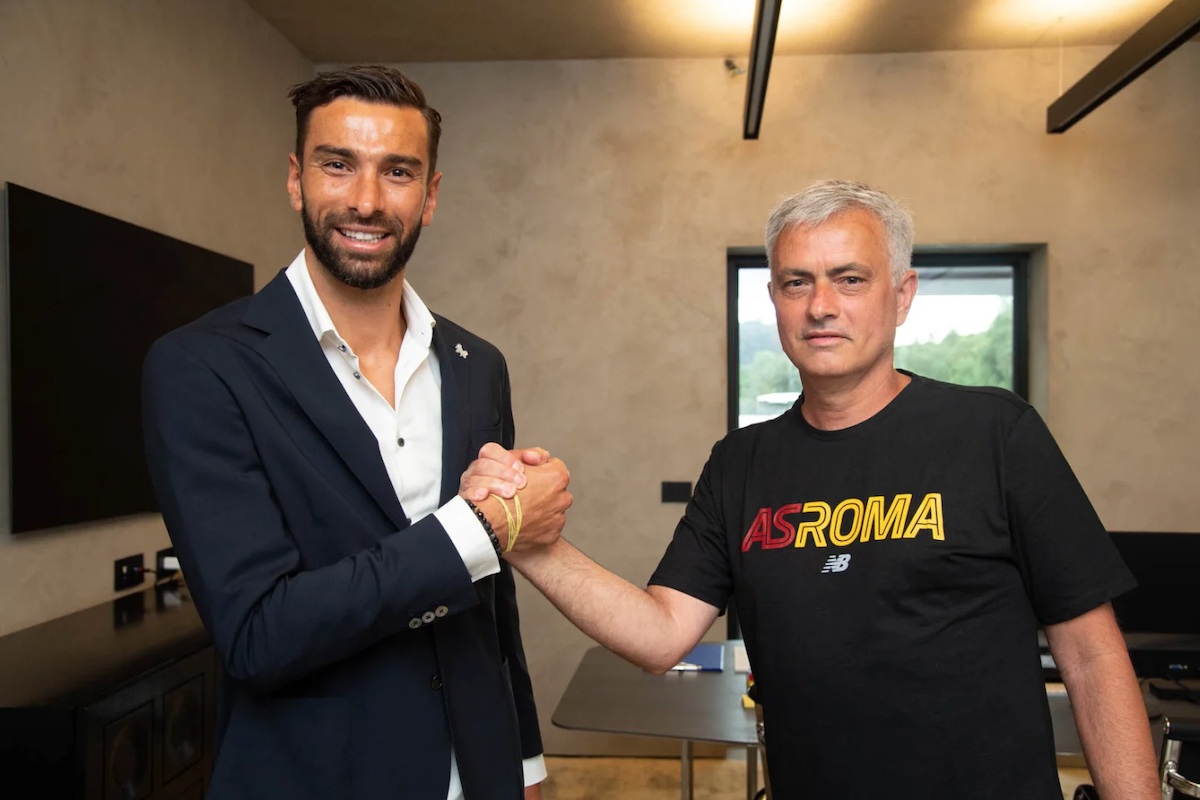 José Mourinho won in his 1000th game as a football coach. The meeting with Sassuolo was special, contrary to what Mourinho himself had said.
It's been 21 years since its debut and 999 games have passed since its debut. In September 2000, when a young technician called Jose Mourinho, no one predicted that the then coach of Benfica would reach 1000 official games, with two Champions Leagues in the middle and with several other important trophies in the curriculum.
After having worked for eight clubs (Benfica, União de Leiria, FC Porto, Chelsea, Inter Milan, Real Madrid, Manchester United and Tottenham), he went on to Roma that the thousandth game has arrived.
It happened this Sunday and ended, as on 637 other occasions, with a victory. But it was one of the most "shaky" victories of his career.
Roma won 2-1 against a Sassuolo which, in the second part, was clearly superior and gave rise to moments of "suffocation". But, contrary to the game's scenario, at 90 minutes Stephan El Shaarawy scored the goal of the Roman triumph.
Winning goal at the last minute…
That pique of Mourinho…
The explosion in the Sud Curve…

Football is wonderful! 🐺 #ASRoma pic.twitter.com/K6vwSQxKJ4

— AS Roma Brazil (@ASRoma_Brasil) September 13, 2021
Mourinho had said, before this game, that the meeting with Sassuolo would be like the others. It wasn't true: "I was a liar all week. Said this wasn't a special game. But it was a special game".
"It was a game with a special number for me and I always wanted my 1000th game to be like this one, extraordinary and with tremendous emotion. I lied to all people", confessed the Portuguese, in a quick interview with DAZN.
José Mourinho analyzed this crazy game", admitting that the end result could have been "6-6 or 7-7". And he praised two defenses made by another Portuguese: "The Rui Patrício performed two miracles and we missed some goals too".
When El Shaarawy scored, Mourinho started to run. And he ran, ran, ran dozens of meters: "Today I'm not 58, I'm 14, as if I was starting to dream of a football career. It was one child's race".
The Portuguese coach added that he was happy because of the three points won and because of the mentality of his players, but he didn't forget the opposing coach, Alessio Dionisi: "He is a good coach, coaches a team with a very specific identity, created a new brand".
And a curiosity: the other two goals in this game were scored by Bryan Cristante and Filip Đuričić, two former Benfica players – the first team that José Mourinho managed.

Nuno Teixeira, ZAP //